A dozen new companies join Conti & Schaeffler's 'Premium Circle'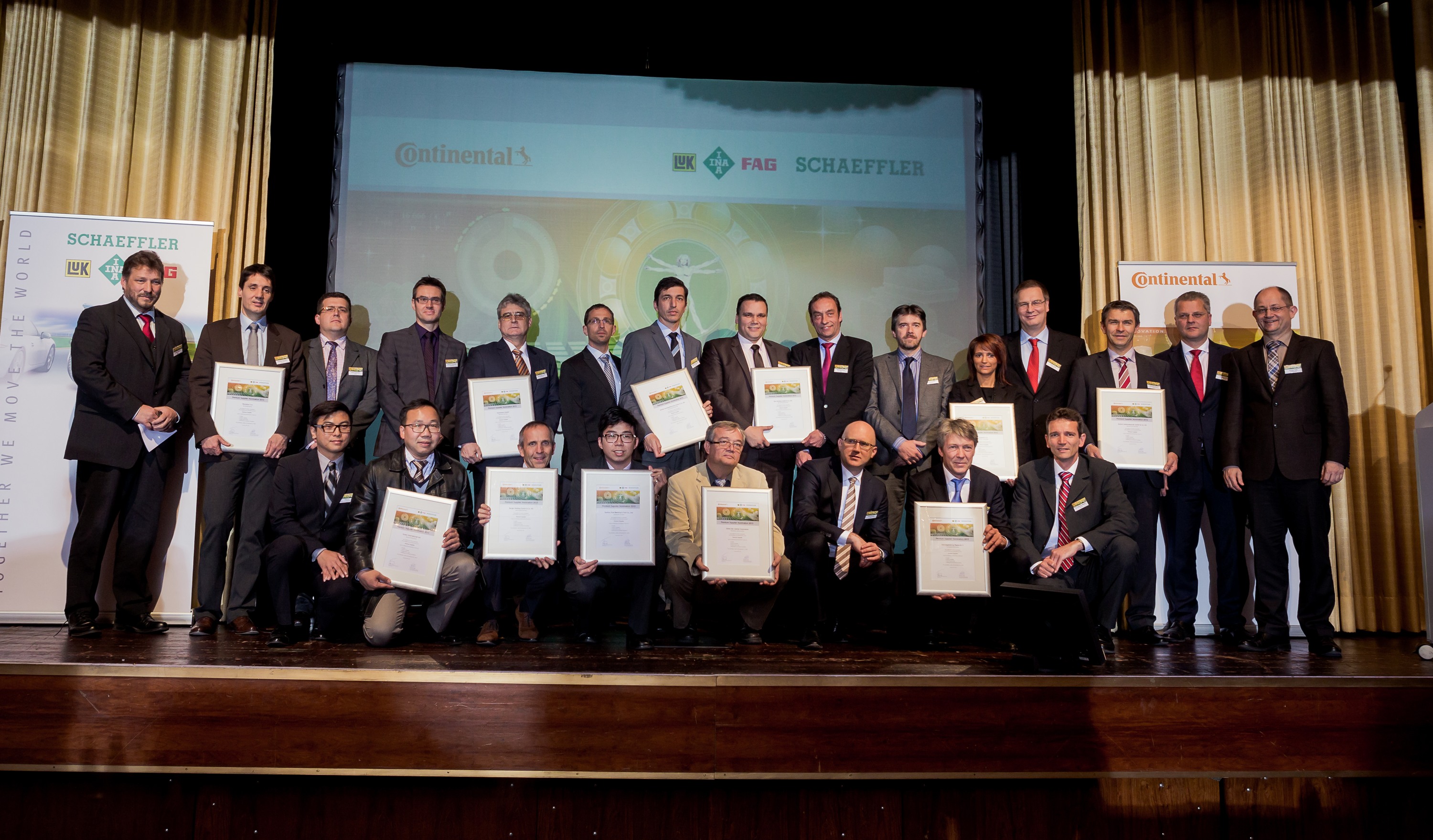 At Continental and Schaeffler's joint 'Premium Supplier Day' in November the two companies named 12 new companies as premium suppliers, and renewed the status of their 19 existing premium suppliers. The 12 new premium suppliers are Berger Holding GmbH & Co. KG (Germany), DSM Deutschland GmbH (Netherlands), Ejot Holding GmbH & Co. KG (Germany), Erdrich Umformtechnik GmbH & Co. KG (Germany), Ergotech S.R.L. (Italy), Gibbs Die Casting Corporation (USA), Hutchinson GmbH (Germany), Perrotton S.A. (France), Stettler Kunststofftechnik GmbH & Co. KG (Germany), Suzhou Fine Blanking & Tool Co., Ltd (China), Tontec International Ltd (Hong Kong) and Sinnotech (Suzhou) Co., Ltd  (China).
Günter Fella, senior vice-president purchasing at Continental Automotive, and Oliver Jung, chief operating officer and member of Schaeffler's Executive Board welcomed the participating suppliers. Both detailed their respective company's business situation and emphasised the importance of new technologies. "The cooperation with the Premium Supplier Circle is the basis for a successful industrialisation of these technologies because we can only overcome the challenges of the future with a good supplier structure," said Günter Fella.
"Continental and Schaeffler have a joint purchasing volume of almost 15 billion euros this year," added Oliver Jung. "Our companies operate on the market as independent units but the cooperation in purchasing enables us to use synergies and reduce cost. At the same time, the close collaboration with joint premium suppliers ensures that we have a supplier base, which fulfils our high requirements. On the other hand, we are able to offer our premium suppliers disproportional growth potential by concentrating on the Premium Supplier Circle, which we want to expand to 200 suppliers in the long term."