Kumho conducts 'F1 test' in Spain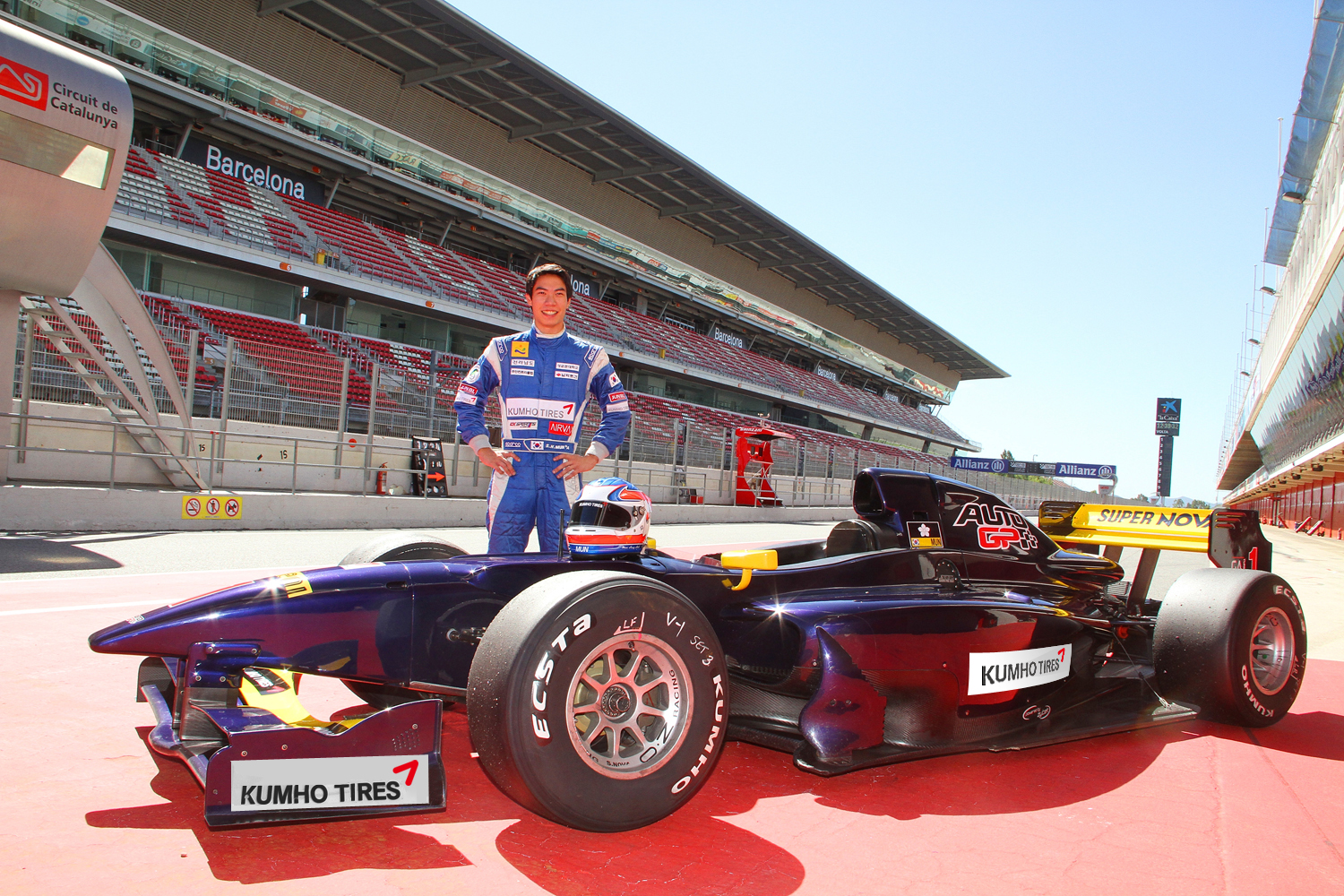 Kumho first stated its interest in F1 tyre supply as early as 2004, and speculation regarding the Korean tyre maker's aims occasionally makes the news. Now the company itself has mentioned the F-word, reporting that in September it officially tested its F1 tyres – which have the same specifications as the tyres it will supply to Auto GP from 2014 – at Spain's Circuit de Catalunya. Three days of evaluation began on 16 September and Kumho says the purpose for the test was to "validate the technology for future business with F1 and to actually test the technology accumulated through motor sports since the 1990s for F1."
Kumho produced its first F1 test tyres in 2007 and says this latest test brings it closer to the premier championship. The company says its F1 tyres "will be constantly tested to be supplied as the official F1 tyres in the future." Former F1 driver Narain Karthikeyan, Auto GP and GP2 driver Kevin Giovesi and Sung Hak Moon, the first Korean to drive in Formula 2 and considered the Korean racer closest to F1, acted as test drivers.
"We believe that our technology has reached the level for us to compete with the global top tyre brands in the F1 tyre market," said Bong Young Son, Kumho's director of research. "As we are closest to F1 in Korea in terms of technology, we will constantly test our products on real cars and make our best efforts to improve the brand power and achieve our long-cherished goal to make into the F1 industry."
Kumho claims that it is one of only five tyre makers – the others being Michelin, Pirelli, Bridgestone, and Goodyear – to possess the "advanced scientific technology to manufacture F1 tyres at the ultimate level of technology.