Don-Bur fitting new xlite super single wheels to Teardrop trailers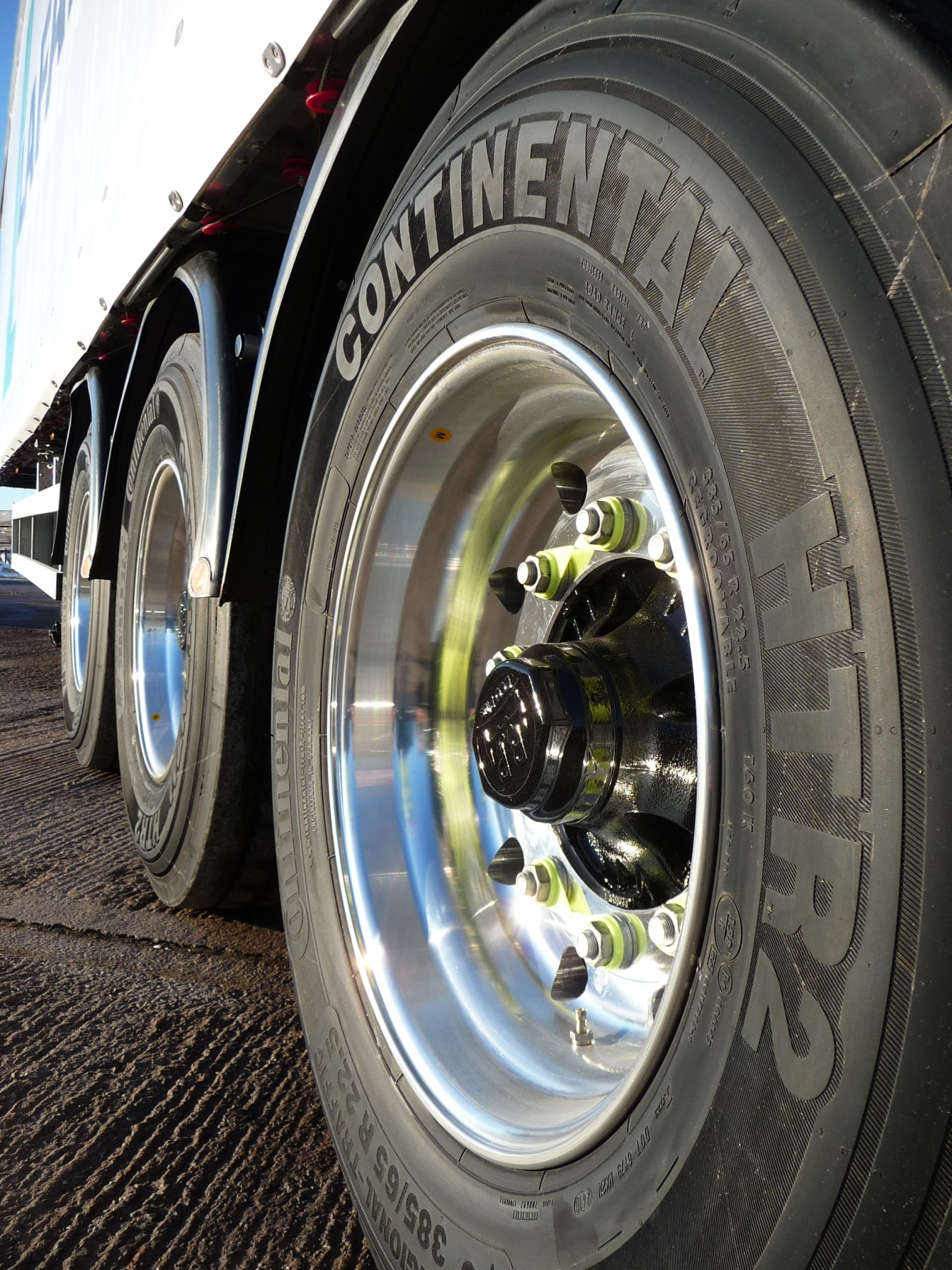 Don-Bur, the UK's leading designer and manufacturer of commercial vehicle trailer bodies has taken delivery of more than 450 xlite super single forged aluminium wheels from exclusive distributor Motor Wheel Service Distribution. The wheel, which has a reduced weight and increased load index, has been fitted for several clients on the company's innovative, aerodynamic Teardrop trailer range during its first six months on the market.
Mark Oxer, purchasing manager for Don-Bur, said: "The decision to order forged aluminium wheels is customer driven and usually due to weight constraints.  xlite is a particular favourite based on both performance and cost.
"Of course the ultimate advantages of operating with lighter, stronger wheels can include extra payloads, reduced fuel usage and decreased CO² emissions, depending upon what is being transported.
"The new super single is a very good product and we are happy to offer it to our customers, who will keep requesting it for many years to come."
MWSD, exclusive distributors of xlite wheels, says the new super single forged aluminium products are among the lightest on market, with a change in profile by manufacturer Wheels India enabling the load index to be increased to 5,000kg from 4,500kg.
The new 11.75 x 22.5 wheel, with a 0mm set and 10 x 26mm mounting holes, has had its weight reduced by 1.6kg to a leading 22.1kg.  A 120mm inset wheel is also available, with its weight lowered by 4.4kg to 24.3kg. The wheel is forged from a single aluminium billet using a computerised numeric control machine to produce a higher degree of production accuracy.
They are available in 17.5,19.5 and 22.5 inch sizes in three finishes – machined, polished and new generation Xbrite – the latter featuring a technically advanced single part, transparent coating that offers the highest levels of corrosion resistance and unrivalled shine.