Bridgestone's Dickson to run New York Marathon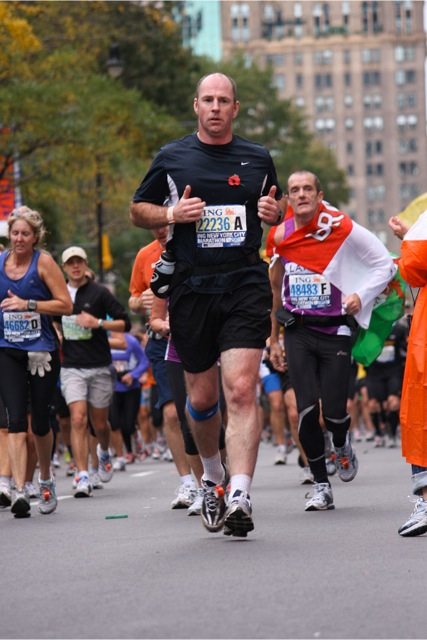 Bridgestone key accounts manager Peter Dickson will run the New York marathon this weekend, hoping to raise more than £500 for the Action Medical Research charity. The run will have been three years in the making for Dickson, having originally applied in 2010. After months of training, he is hoping to complete the course at around the 4hrs 30min mark.
Dickson, who has been working at Bridgestone for 18 years, said: "I'll be flying out on Friday, preparing on Saturday, racing on Sunday and hoping to celebrate on Monday before coming back home on Tuesday."
One of 45,000 competitors, Dickson won a place on the starting grid through a lottery system of entry: "I got in through a lottery system which had up to 120,000 applicants, so I guess I am one of the lucky ones.
"I'm not sure I'll be feeling so lucky when I'm out there running, but the feeling I will get once I cross the finishing line will be one to remember."
For more information about his training and donating, visit http://www.action.org.uk/blog/2013/09/23/nyc_marathon_action_training_blog