Bridgestone to launch motocross tyre following association partnership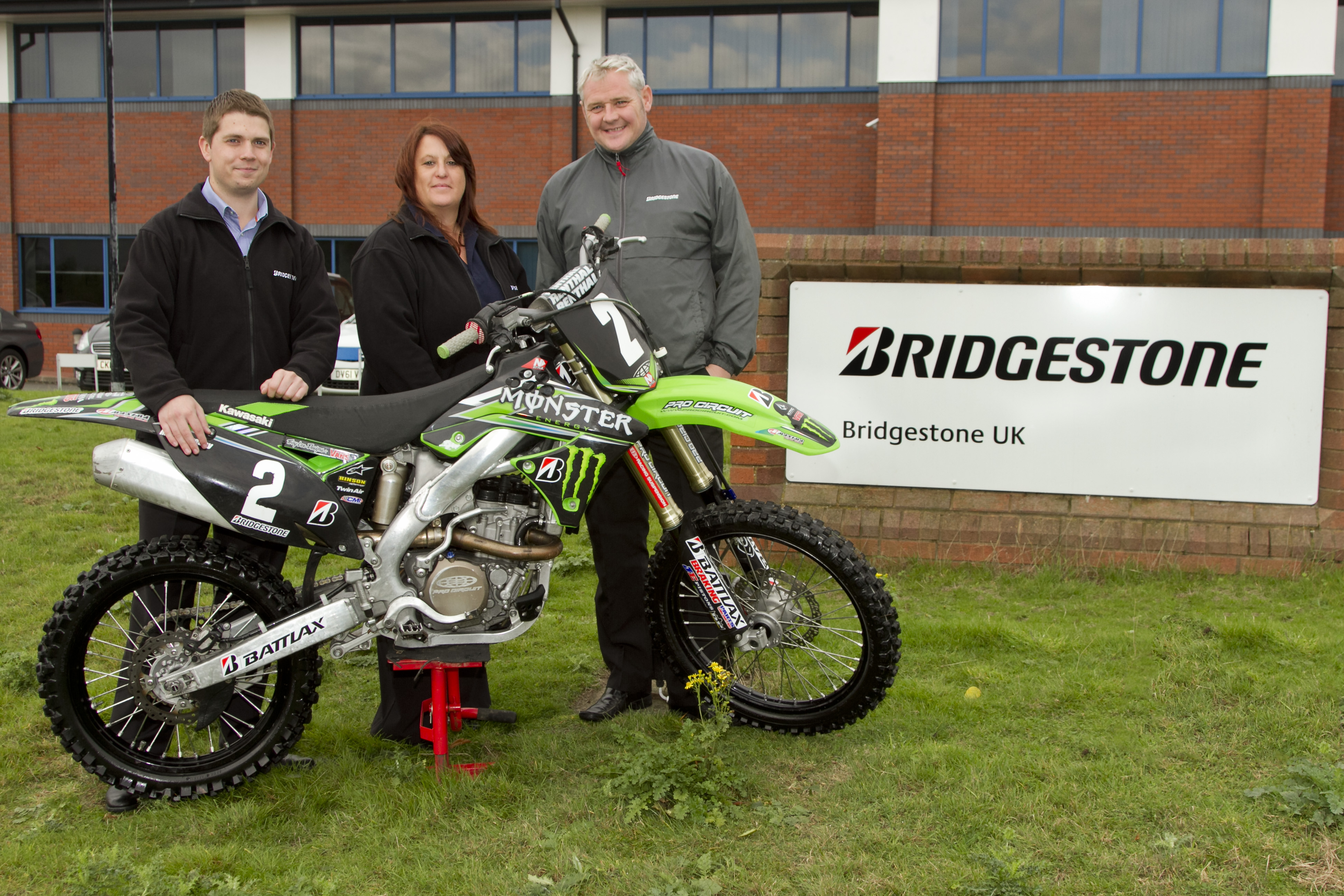 Bridgestone will launch a new motocross tyre and announce an exclusive partnership with a historic motocross organisation at the International Dirt Bike Show. The world's biggest tyre manufacturer says the sport represents one of the fastest growing motorbike tyre sectors in the UK, as well as offering significant brand awareness and sales opportunities. An official announcement is being made at the hugely popular annual show at Stoneleigh Park, which takes place between 31 October and 3 November.
The new Bridgestone Battlecross motocross tyre is aimed at "serious motocross racers", says Bridgestone. Motorcycle product manager Gary Hartshorne continues: "There are up to 100,000 motocross tyre sales in the UK alone per year and we have long felt that a high performance tyre – which is competitively priced – will be a compelling option for motocross riders of all abilities."
Bridgestone's partnership with the British Schoolboy Motorcycle Association (BSMA) will begin in 2014, coinciding with the resurrection of its six-round Clubman Championship.
The competition, previously absent from the domestic motocross calendar, boasts different age classes and Bridgestone believes the partnership will lend itself to father and son race entries and a significant number of opportunities with a broad, captive audience.
The BSMA is a confederation of clubs set up in November 1969 to facilitate youth motorcycle sport. It ran its first season in 1970. Participating clubs run bespoke events every weekend for riders who wish to ride locally, along with a National Series for those that want to take their riding to a new level.
Hartshorne added: "We are long standing admirers of motocross and see a number of opportunities in the sport, having sponsored Rob Yates, one of Britain's brightest young talents in 2013.
"We boast a portfolio of motocross tyre products which we believe are amongst the very best in the industry and a close relationship with the BSMA will allow us to raise awareness in our offering and stimulate interest too."