Amateurish Bruno clip a viral sensation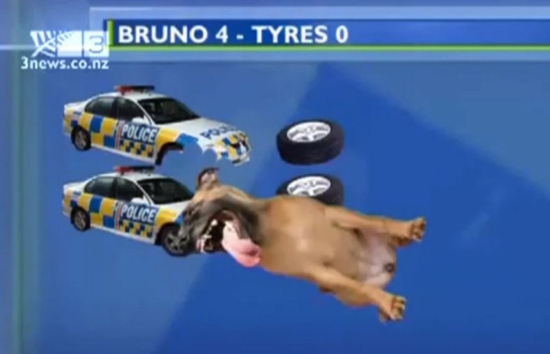 Back in 2011, Tyres & Accessories brought you news of Bruno, the mastiff cross undergoing 'therapy' in New Zealand after his anger issues resulted in the destruction of tyres fitted to two police cars and another vehicle. While we don't know whether Bruno responded to treatment or if he's still barking mad, it has come to our attention that a local news report of the tyre-tearing dog has gone viral.
A short video featuring New Zealand channel TV3's coverage of Bruno's antics was published online by the Mirror yesterday, along with news of its internet infamy and claims that the TV3-produced clip may well contain the "worst ever" animation. The Mirror unfavourably compares the "scratchy" and "shoddy" animation with South Park and questions whether it is "the worst one ever to be seen by human eyes".
But is it rubbish or so bad that it's good? You be the judge – the clip can be viewed here.