Tag: Tiger Wheel & Tyre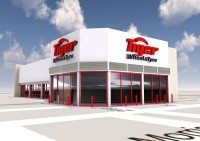 Global alternative asset manager The Carlyle Group and South Africa's Old Mutual Private Equity have announced their agreement to acquire 100 per cent of South African tyre retailer and wholesaler Tiger Automotive from Ethos Private Equity and the company's founders for an undisclosed amount. Funding for this investment will come from the Carlyle Sub-Saharan Africa Fund and Old Mutual Private Equity Fund IV, and Tiger Automotive's founders will also re-invest equity in the company. The transaction is expected to close in early 2015, subject to regulatory approvals.
According to Reuters, global asset manager the Carlyle Group has invested in South African tyre retail network Tiger Wheel & Tyre. Carlyle, together with insurer and banking group Old Mutual Plc, will acquire the stake from South Africa's Ethos Private Equity. The deal is said to be valued at 1.75 billion rand (£101.7 million), including debt.