Marangoni buys stake in South Africa's Leader Rubber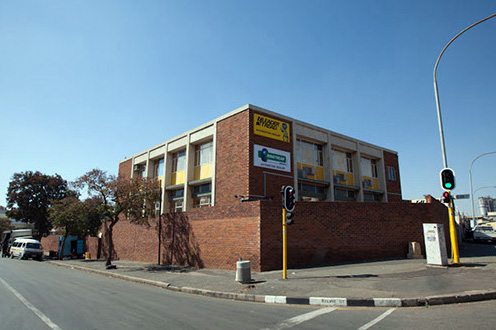 Marangoni S.p.A. has acquired a 25 per cent share in South Africa's Leader Rubber Co. S.A., the Italian company reports. It describes the signing of an agreement to this effect as the "culmination of a partnership that has been ongoing for several years," and says the objective of taking a 25 per cent shareholding is to strengthen both companies' presence in the South African market and throughout Africa.
Some two million retreaded and new tyres are sold in South Africa each year, and the country's proximity to fast-growing markets and easy access to the Gulf region make it, in Marangoni's opinion, an ideal location for expansion. As one of the BRICS nations, South Africa is considered one of the world's five main emerging economies. Leader Rubber has exclusively distributed Marangoni's Ringtread System in the South African market for over six years and is the leading manufacturer of pre-cured tread strips, OTR uncured rubber as well as consumables and machinery required for the retreading process that holds a leading market share in Sub-Saharan Africa.
According to Marangoni, the family-run company from Johannesburg offers a vast range of both premium and budget products, and it is also recognised for its ability to provide its retreader customers with a complete support structure for servicing, technical training, factory layout designs and building, as well as sales and marketing.
On the back of its investment in Leader Rubber, Marangoni intends to further strengthen its Ringtread System through developing agreements with local retreaders and by increasing exports to markets in Sub-Saharan Africa. It also envisages a more efficient sharing of information to further support Leader Rubber's technological and manufacturing expertise.
"The joint venture represents an important development opportunity for both Marangoni and Leader Rubber Co. S.A. as well as for companies in Sub Saharan Africa who wish to expand their current product offerings by utilising the expertise of this unique partnership," writes Marangoni in a statement. "The Italian company will be able to further expand its globalisation strategy, establishing operations in a continent with considerable potential for growth, while the South African company will be able to continue its technological and commercial development by exploiting the synergies available through its partnership with Marangoni."