Tag: Darren Stratton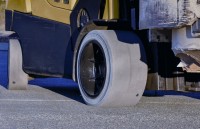 It was the threat of a spark that sparked an ingenious solution. During an on-site customer visit some three years ago, a team from Camso observed a problem plaguing the materials handling industry – and realised they already possessed a potential solution. This solution is now on the market, and Camso considers it a game-changer.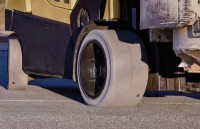 Camso has unveiled the first patented anti-static forklift tyre designed to resolve the important safety issue of static electricity generated by non-marking tyres. The company will showcase its new Solideal PON 775 NMAS (Non-Marking Anti-Static) press-on tyre at the CeMat show later this month.