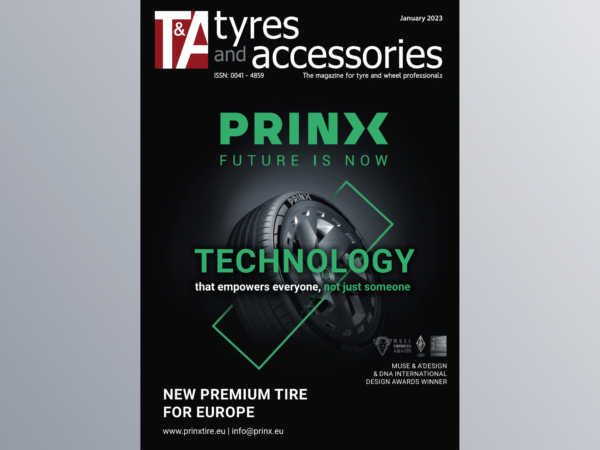 In this issue
Retaining traction – Agricultural Tyres
While other sectors have struggled in the face of high raw material costs combined with pressures on European production capacity, the agricultural tyre sector has managed to retain market traction for two main reasons: Firstly, we all still need to eat and the world's population continues to grow – both of which support overall demand for agricultural tyres. And secondly, the cost to farmers and contractors of stopping work is greater than the cost of investing new tyre technology which nevertheless improves efficiency and even crop yield. With that background in mind, January's Tyres & Accessories survey the latest developments in the agricultural tyre market, with a particular focus on the latest products and tyre technology available in the market.
TPMS and sensor technology
The global automotive sensor market will achieve a compound annual growth rate of 6.6 per cent during 2022-2030, accelerated by the wide adoption of ADAS features in automation of the vehicles. According to the report "Automotive Sensor Market" published by Reports Insights, this means that global automotive sensor market will be worth over US$67.3 billion by 2030, up from $40.4 billion in 2022. ADAS as well as ABS, ESP and TPMS have the most relationship with the tyre business. Indeed, the global TPMS market alone was valued at $429.06 million in 2021 and is expected to expand at a CAGR of 11.29 between now and 2027, reaching $815.24 million in the next five years. Whatever the financial details, the fact is that cars are using an increasing number of sensors and garages would do well know how to engage with them and how best to do business in such a sensor-filled market place. That's why January's Tyres & Accessories takes a look at the latest products and trends in the sensor space.