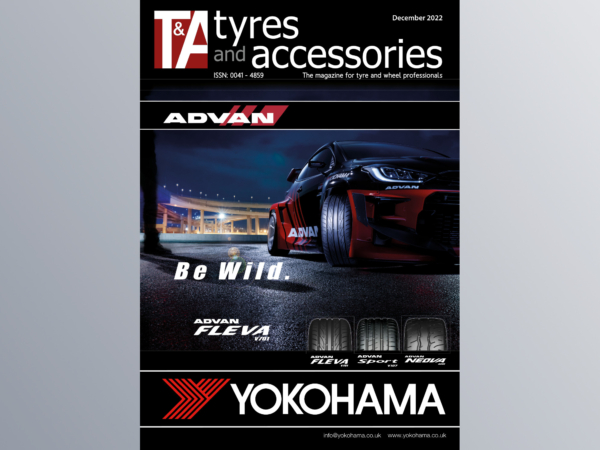 In this issue
Motorsport Review
Many motorsport series were able to put the trials of the pandemic years behind them in 2022, meaning the return of spectators, trackside. While series' tyre suppliers remained busy throughout the pandemic, the return to a semblance of normality represented a relief for those traveling nationally and especially internationally. While computer-aided modelling offers increasingly sophisticated virtual development opportunities, Motorsport remains a vital, cutting-edge lab for putting new technologies to the test in the cauldron of competition. Established global brands and rising marques alike continue to engage with racing as a means of furthering brand penetration around the world via a range of sponsorship deals, targeting an audience often more knowledgeable and enthusiastic about the product than the general tyre-buying public. Tyres & Accessories takes its annual turn of the circuit in the December edition.
Looking back, looking forward
Roughly this last year we sought to sum up what can only be described as a tumultuous preceding 12 months by pointing to the Oxford English Dictionary word of 2021, which was "vax" – something that quite unnecessarily harked back to the heights of pandemic-related lockdowns. And, for many, it is still a current reality. The year before it the word of the year was "unprecedented". Together, that recent experience means we have all got quite practiced at adjustment – and how we have needed to be creative and flexible. Three prime ministers in a matter of months, double-digit interest rates and a cost-of-living crisis has lead to tyre price increases, factory closures and what can only be described as a Rexit – the decision of Western tyremakers to move on from their respective tyre production factories and investments in Russia. With all that in mind, you can understand why Collins Dictionary plumped for "permacrisis" as its 2022 word of the year. Still, news, information and analysis has never been more valuable and the creative and entrepreneurial forces within the tyre business continue to shine amidst the external pressures, which is why December's Tyres & Accessories reviews some of the biggest trends and news of 2022 and looks forward to what we might be able to expect next year.