Detecting tyre wear with waveforms – Yokohama Rubber unveils new method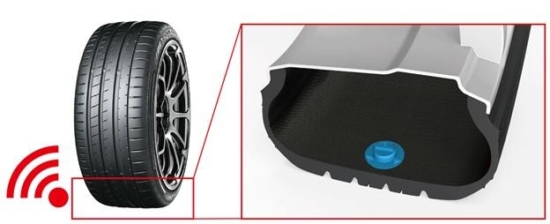 Yokohama Rubber and Alps Alpine have jointly developed a technology that automatically detects wear in car tyres. The tyre maker sees potential for this technology in self-driving vehicles and shared mobility fleets.
Waveforms are created by changes in the shape of a tyre as it rotates, and the two partners have developed a sensor that can be affixed to the inner surface of the tyre and detect these sensing waveforms. The received waveforms are then analysed using a proprietary method to determine whether the tyre is new or worn.
A key benefit of the technology is that it can promptly notify vehicle owners and fleet managers when tyres need to be rotated or when they're worn and should be replaced, thereby extending the tyres' useful lifespan and reducing their economic and environmental impact.