1 million additional MOTs expected in 2022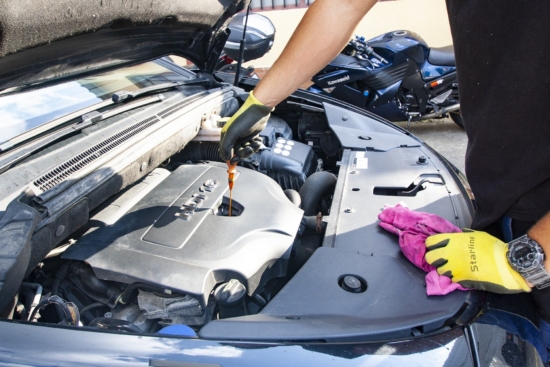 In 2019 30.2 million MOTs were completed. That figure increased to 31.3 million in 2021 and it is expected to grow again in 2022. Specifically, over a million more MOTs are expected to be conducted this year compared to 2019, according to SecretService.
The insight, which was targeted at increasing business in the vehicle main dealer segment, applies equally to tyre specialists since roughly 7 per cent of MOTs result in tyre replacement.
For those offering ongoing servicing, vehicles in segment 2 or older are "absolutely crucial and could determine continued viability of dealer aftersales operations," said Trevor Boswell, Head of SecretService, adding:
"Some are focussed on preserving every percentage point of profit margin, and as a result are steering away from the older vehicle opportunity, when boosting revenue and overall profitability is within their grasp. By maximising their use of digital tools, the disruptive ones – those willing to trying something new – will reap significant benefits".
Another helpful insight is the observation that the steady return of the aftersales workforce since the ending of the furlough scheme, vaccination roll-out and lifting of restrictions, means many dealers have returned to full operating capacity and therefore have a void to fill with additional workload.
"Expanding your ability to attract new customers and fighting for market share will see that chasm shrink, and as more franchised dealers do so, the marketplace will undergo significant change," observed Boswell.
Overcoming the well documented yet growing vehicle shortfall challenges needs to be addressed too. With an estimated loss of 1.6 million new car sales over the last two years, mostly caused by COVID-19 lockdowns and the semiconductor chip crisis, franchised dealers are now faced with a significant reduction in workshop traffic from segment 1 vehicles aged one to three years old. With no end in sight for the semiconductor chip crisis and the war in Ukraine now impeding parts supply to many vehicle factories, the loss of new car sales is set to continue for much of 2022.
"Traditionally, segment 1 vehicles have been the dominant focus of franchised dealers, but the result of two years of lost new car sales and ongoing supply problems means this opportunity is shrinking. Dealers may now be considering resizing their aftersales operations but, with some strategic changes such as improving access to the market of older vehicles, this can be avoided.
"Changes to the workshop layout could also help. For instance, replacing an underutilised ramp with an additional MOT test bay to increase MOT capacity would enable resources to be reallocated to attracting segment 2 and older vehicles.
In other words, MOT-related opportunities are increasing for everyone. But at the same time, a range of external circumstances mean that competition for this business is increasing due to renewed interest in aftersales business from the vehicle main dealer networks.