GT Radial celebrates Champions Hockey League partnership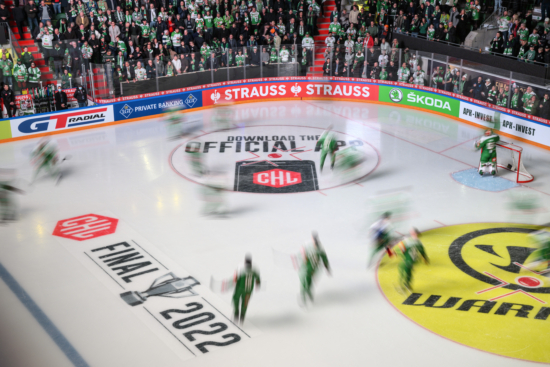 GT Radial hosted distributors and customers at the finale of its first season as Official Tyre Partner of the Champions Hockey League. The 1 March game at the home of Swedish finalists Rögle Ängelholm marked the culmination of its eight-month campaign. The Giti Tire brand used "Europe's greatest ice hockey competition" to boost brand awareness of its winter portfolio across the continent.
Over the 2021/22 season, which ran from August 2021 to March 2022, GT Radial received TV, print, radio and online coverage, and generated content for its own digital marketing. It was present at events through advertising at all games, official media backdrops and the CHL website and tickets. Branded merchandise including ice hockey jerseys, pucks and a STIGA sports equipment game, also showed GT Radial's involvement. European distributors and customers were able to attend games with key partners too.
Stefan Brohs, marketing director – Europe for Giti Tire, manufacturer of GT Radial, said: "Our initial season with the CHL has been successful, both in terms of distributor and customer engagement and a rise in brand awareness, especially in northern region countries where the game is a national sport.
"In all our partnerships we aim to be actively involved in all elements, and the CHL has been massively supportive in welcoming all our plans and ideas, many linked to digital marketing, to ensure we obtained the maximum marketing return-on-investment.
"We said at the outset of the partnership that there's a perfect fit between GT Radial and the CHL, both brand embrace an exciting, dynamic and fast-moving personality and both brands know how to deliver an exhilarating product."
The CHL Final, which was broadcast to 36 countries worldwide, finished 2-1 with Rögle Ängelholm beating Finnish side Tappara Tampere. 32 teams from 13 national leagues played 125 matches in the competition.