Continental halts tyre exports from Russian plant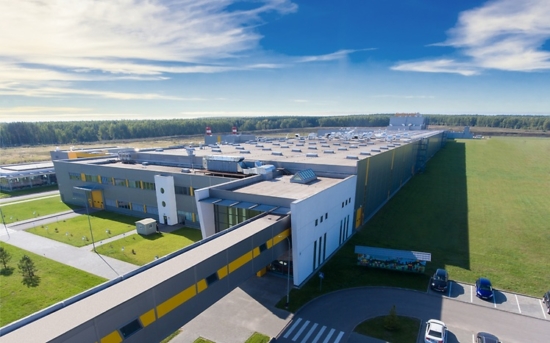 The conflict in Ukraine has impacted upon operations at Continental's tyre factory in Kaluga, Russia. A spokesman confirmed to Tyrepress.com that the company has "suspended tyre production intended for export at our plant in Kaluga until further notice."
According to information recently published by the German-Russian Chamber of Commerce, Continental exported more than half the output from the Kaluga plant to Europe and North America. It sold the tyres it made in Kaluga in 24 countries in total.
In an interview last year, Anatoly Antipov, general director of Continental Kaluga, told the Chamber of Commerce that the plant was "increasingly focusing on exports." He explained that this orientation upon exports was necessary: Although the Kaluga factory is in Russia's vehicle manufacturing heartland, with Volkswagen, Peugeot, Citroën, Volvo and Mitsubishi production facilities nearby, sanctions, oil prices and currency weakness in recent times had sent Russia's car market into a downturn.
Parallel to Continental's decision to stop exports from the Kaluga plant, several international vehicle manufacturers have announced production stops in Russia. Continental declined to share specific information about the impact of both factors upon its production at the Kaluga site.
Continental began manufacturing passenger tyres at the Kaluga plant, some 95 miles southwest of Moscow, in October 2013. At the start of 2022, more than 1,000 people were employed at the 110,000 square metre facility. The site could theoretically be expanded to a capacity of 16 million tyres a year.