Grupo Andres: tyre exports are growth area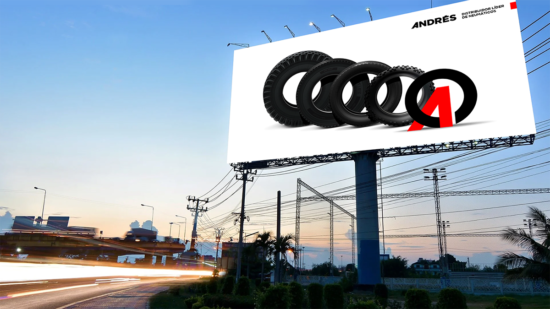 20 per cent of Spanish tyre distributor Grupo Andrés's sales are made outside Spain. And, with the company positioned as market leader in the Iberian peninsula along with investments in systems and infrastructure, sales are projected to grow.
Speaking to one local newspaper, Grupo Andres international manager Guillermo Blanco Martín explained that the company is "progressively increasing its export figures". Currently, the distribution of Neumáticos Andrés reaches more than 30 countries throughout Europe, China, Morocco and several Latin American countries.
At the end of November, Grupo Andres introduced a new corporate identity. The graphic preserves the colours red and black, but "opts for a more simplified and modern design line" as well as deploying "clear and innovative" typography. That news came just ahead of the opening of the company's 30,000 square meter industry 4.0, highly robotized logistics centre and headquarters.
The central hub of Grupo Andres's business is the B2B platform through which more than 6 million online tyres orders have already been made, thanks to an innovative marketing system. Consolidated and able to supply with guarantees to more than 20,000 professional clients of the workshop in the Iberian Peninsula. The company has warehouses in Salamanca, Madrid, Barcelona and Sevilla as well as 3 'cross docking' platforms distributed across the Peninsula. Grupo Andrés stock reportedly exceeds 700,000 tyres across all vehicle and segment ranges.