San Jose Logistica opens new distribution centre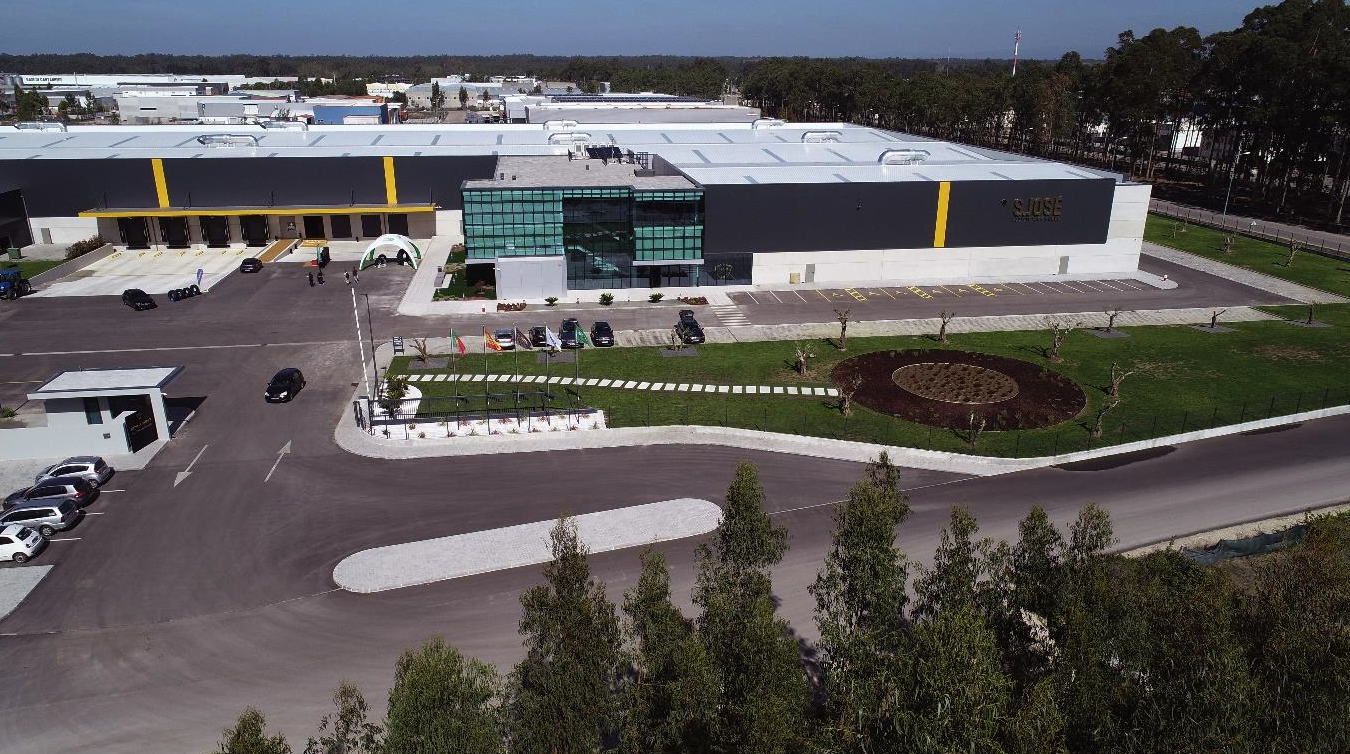 On 5 October, San José Logística de Pneus, a market leading OTR tyre distributor in Portugal and a major player in the equivalent Spanish market opened new facilities in Cantanhede, Portugal.
Managing partners José Aniceto, Helena Aniceto Tomé and Luis Aniceto addressed the audience, that included several high-profile industry partners attended the ceremony, BKT chairman Arvind Poddar, Goodride Europe general manager Gu Wen, and country managers for several other brands, joined by local dignitaries. In their speeches they gave their vision on past, present and future of the company. The BKT chairman acknowledged the long-lasting and proficient partnership between the two companies, that embodies BKT motto "Growing Together".
San José Logística de Pneus' investment in new headquarters and logistics warehouse is designed to allow inventory levels to grow, increased efficiency and measurable gains of competitive capacity. Together they will be instrumental to future growth.
The new 20,000 m2 warehouse is part of a 52,000 m2 lot within the Cantanhede Industrial Park, just across the old headquarters and the current retreading building. It's equipped with advanced logistics software, new control and handling equipment, with a mix of 15 forklifts and order pickers and a total of 17 loading docks.
This event marked also the presentation of the new corporate image, with the introduction of a new company logo that pays tribute to the 50+ years of company history, by choosing a golden colour palette. Two new corporate videos where produced to showcase the past present and future of the company. A new corporate website www.sjosepneus.com and B2B ecommerce site b2b.sjosepneus.com were launched to align the company's web presence with the new corporate image.
San José Logística de Pneus was founded in 1966. The company its present in the Iberian market as an importer and distributer of a broad range of tyres (including car, truck, OTR and agricultural) and is the exclusive importer of BKT and Goodride tyres for the Portuguese market. It also distributes all the major premium brands and their budget brands. San José Logística has received the SME Excellence Award from IAPMEI for the last 8 consecutive years.