Falken to launch new Azenis FK520 tyre for performance cars, SUVs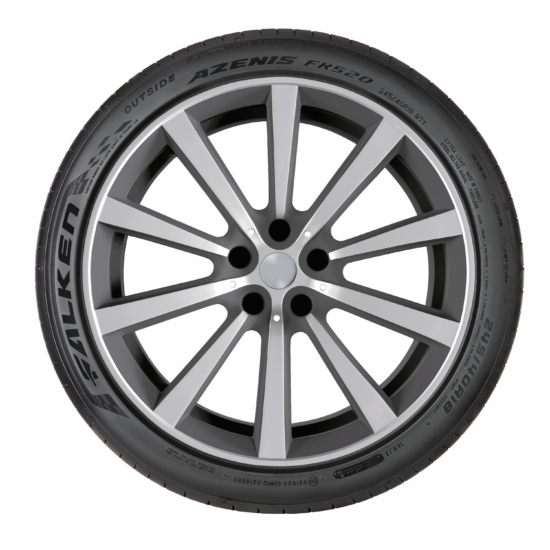 Falken is to launch a new flagship car tyre for performance cars and SUVs in spring 2022. The Azenis FK520 is the Sumitomo Rubber Industries brand's new tyre that exhibits Falken's latest technologies, many of which are derived from its successful, race-winning European motorsport programme. Falken states that its next-generation UHP tyre is stiffer and lighter than its predecessor, reducing unsprung mass, and improving stability and efficiency. The new Falken Azenis FK520 will initially come in 81 sizes between 17 and 21 inches for cars and powerful SUVs. Every variation is certified for speed category Y (300 km/h).
"The Falken AZENIS FK520 offers grip, reliability, performance and efficiency in a UHP tyre," explains Andreas Giese, senior manager corporate planning and product planning at Falken Tyre Europe GmbH. "Here at Falken, we combined all our experience in material development and simulation technology to create outstanding, high-performance premium tyres."
Falken Azenis FK520 characteristics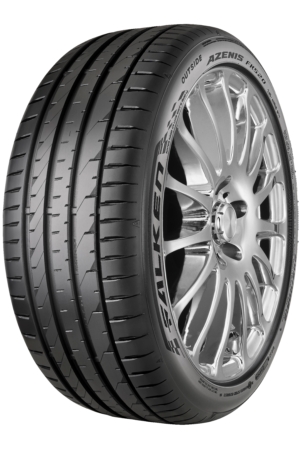 Falken's extensive experience in motorsport and access to the most advanced materials and the latest simulation technology has led to a tyre 10 per cent lighter than its predecessor, itself highly rated in independent magazine tests. Reinforced with Aramid, just like its race-winning motorsport tyres, the tyre is structurally stronger to provide greater stability and more precise steering behaviour. By using the latest construction techniques, Falken's engineers have managed to reduce the weight of the tyre by 10 per cent in comparison with the FK510. Thanks to its lower weight, the unsprung mass and rolling resistance are reduced, improving fuel efficiency.
The effectiveness of the design is also reflected in the outstanding performance of the tyre in both wet and dry conditions. As the flagship of the range, Falken says its engineers "made no compromises" during the tyre's development to achieve optimal surface traction and driving performance.
The brand developed a new "Diamond Cut" tread for the FK520 with the help of its advanced 4D nano-simulation technology from Japan. The technology has affected the block edges and integrated noise reduction elements, or "Silencing Dimples". The arrangement of these small indentations causes tiny turbulences which effectively reduce the rolling noise synonymous with UHP tyres. An optimised road contact area helps to ensure they wear evenly and improves road contact.
With these characteristics, Falken will target drivers of heavier performance cars and SUVs, offering a balance of high performance and comfort elements.