TPMS: Bartec navigates shortages to engineer strong sales for 2022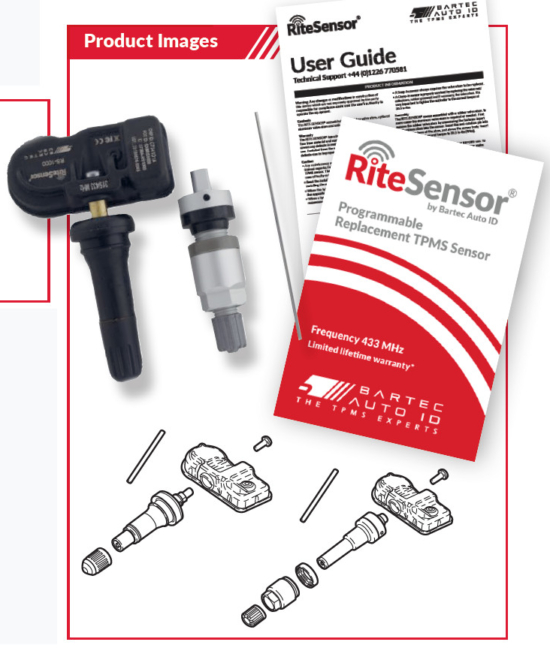 Bartec Auto ID Limited, the Barnsley based TPMS manufacturer, reports strong growth in sales of TPMS sensors and tools worldwide during 2021. The launch of three new TPMS tools, the TECH350, TECH450, and TECH600, reportedly resulted in existing tool users upgrading their experience and taking advantage of Wi-Fi connectivity for software and coverage upgrades. According to Bartec, the new tools link to TPMS Desktop which has a library of information about TPMS and stores the repair data for later audit.
The tools support the major brands of universal aftermarket TPMS sensors such as Schrader, BHSens, Alligator, and Bartec's own RiteSensor. These sensors can be programmed by the tools to generate a replacement for a broken TPMS sensor being removed from a vehicle. Sales of Bartec RiteSensor grew strongly in 2021 reflecting advances in coverage to over 97 per cent of vehicles and the underlying growth in demand from the market as the MOT sees ever-increasing numbers of cars failing for TPMS faults and drivers turn to tyre shops for repairs. Bartec has moved to increase its customer support resources to service the increasing customer base. To be specific, this means over 80,000 current tyre shop, repair garage etc customers.
Anticipating shortages of components and increased lead-times for delivery, Bartec stocked up at the start of the pandemic and has seen the benefit of that gamble as other suppliers have suffered from shortages and long-lead times and have had to introduce price increases. Bartec holds stock of its products for immediate supply to UK customers.
Meanwhile, sales to the OEMs for car plants are said to have suffered from plant closures. Some of this has turned out to be temporary and some permanent, but both are said to be showing signs that they are now starting to recover.