Bartec explains how to maximise TPMS revenues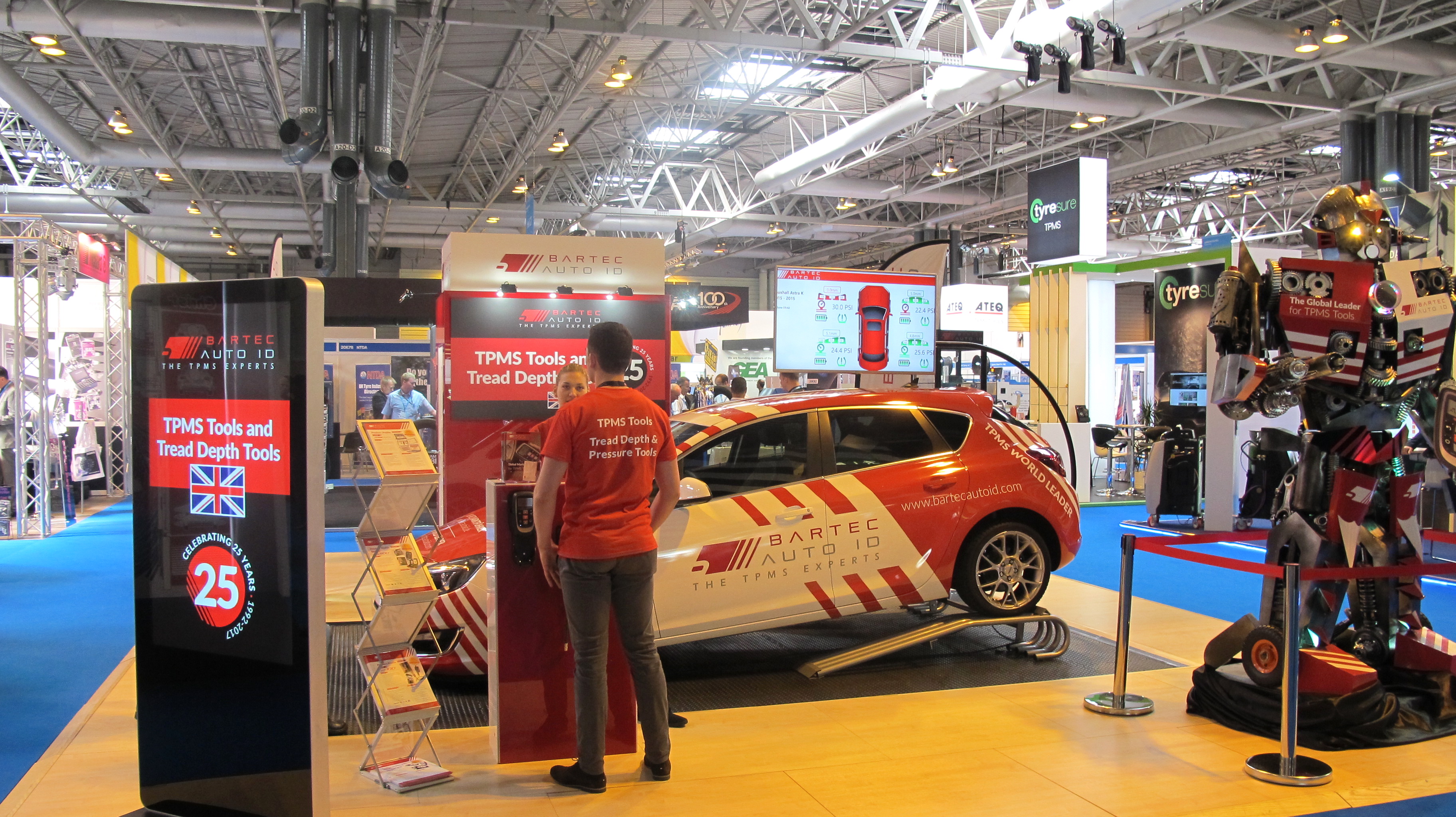 Bartec Auto ID Limited (Bartec) managing director, Colin Webb spearheaded the TPMS experts' presence at Automechanika Birmingham 2017 by delivering a presentation on how to maximise TPMS revenue.
Entitled 'Six Steps to Success', Webb addressed a full audience in the Technical Talks theatre by identifying TPMS profit opportunities available to tyre shops, what tools and equipment are required to carry out TPMS repairs, as well as the training and support offered by Bartec, the global market leader in tyre pressure and monitoring systems.
The presentation proved apt at a time when record MOT failures attributable to TPMS have created headlines: Figures regarding MOT failures linked to TPMS defects have skyrocketed to more than 23,000 vehicles – rising by 212 per cent – meaning a visit to Bartec at the NEC was paramount to inform technicians.
And popular it proved with members of staff, working on one of two Bartec stands, reporting several enquiries direct from Webb's performance.
The team, posted on Bartec's other stand located in the interactive workshop area, allowed visitors to interact with the tools by giving them the opportunity to relearn a vehicle ECU with a replacement sensor ID and use an electronic tread depth gauge to measure tread on a worn tyre and view results.
The engaging approach was a crucial part of a comprehensive stand and seminar programme exhibited by Bartec's friendly and knowledgeable team.
On a less serious note, company mascot Robbie the Robot, donned in Bartec red and white livery, attracted his share of admirers, with many visitors posing for a photo with the singing giant in front of Hall 20.
Some of those visitors included members of the automotive media, who shared a glass of Buck's Fizz with Bartec, as the Barnsley-based brand celebrated its 25th anniversary.
Colin Webb revealed this thoughts on Bartec's presence at Automechanika Birmingham and the exhibition in general: "As the only British manufacturer of TPMS tools we felt it was important to show our presence here and demonstrate that we are here to help British companies to introduce TPMS via our sales, training, and support services."