Giti launches GitiSportS2 UHP tyre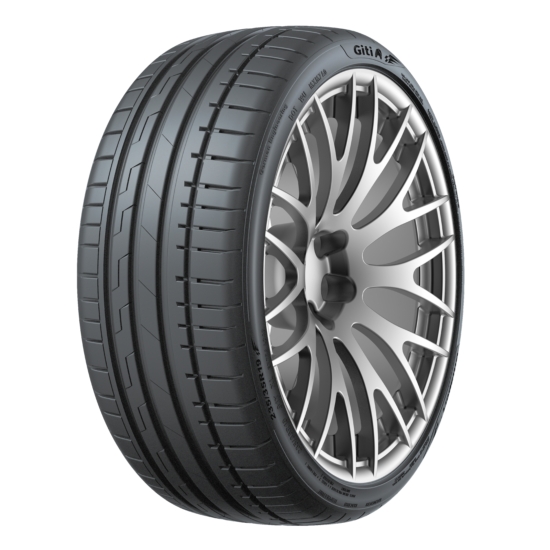 Giti Tire has launched a new UHP tyre under its eponymous brand, the GitiSportS2. The manufacturer says the tyre delivers a five per cent improvement in wet and dry braking and handling, a 14 per cent increase in aquaplaning resistance, and around 10 per cent longer mileage, depending on driving behaviour against the previous model. The tyre's overall target is higher levels of precise control. Aimed at compact and intermediate size cars and SUVs with a sport orientation, such as the Mercedes C Class, Cupra Leon, Audi TT and Audi Q5, the GitiSportS2 is launched initially in 14 sizes for rims from 16-20", section widths from 205-275, series sizes from 35-45 and with speed indices across W-Y.
Designed using AdvanZtech, the Giti Tire's globally-integrated, company-wide R&D system, the GitiSportS2 features a brand new compound that offers extremely high levels of grip which has resulted in an A grading for wet performance in EU label results. Rolling resistance is measured from B-E.
Further design features include four or five longitudinal grooves, dependent on tyre size, for exceptional water drainage, micro-sipes in the contact area for additional suction and grip effect and an optimised pattern block geometry and pitch for low noise and driving comfort.
30 additional tyre sizes will be launched throughout 2021.
"The GitiSportS2 is the most technologically advanced, best performing, and dare I say the most exciting UHP tyre ever developed by the European R&D team," said Fabio Pecci-Boriani, senior product manager PCR, SUV, Light Truck for Giti Tire (Europe).
"The performance on both wet and dry surfaces is very assured, so drivers can have true confidence in the capabilities and safety of the tyre no matter what the driving conditions.
"From day one the ultimate target for the tyre was 'precise control', and the GitiSportS2 delivers in every way. We urge any retailer or motorist who wants to know more to get it touch or visit the website, we guarantee you will be elated."
The GitiSportS2 was designed and engineered at Giti Tire's European Research & Development Centre in Hannover, with testing at the company's MIRA facility in the UK as well as key locations in Germany and Spain.
The new tyre replaces the GitiSportS1, which was launched in Europe in 2016 as part of the original European Giti brand rollout.