20 years of Pirelli run-flat tyres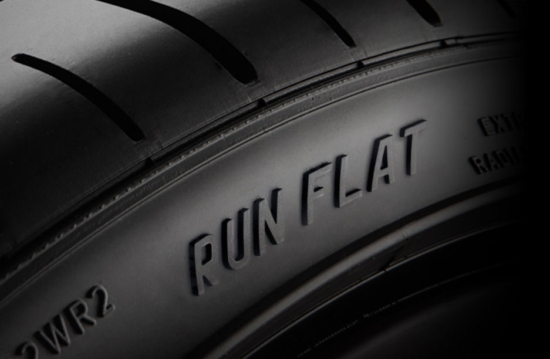 Pirelli may not have invented the run-flat tyre – these have been around in various forms since the 1930s – but it is now 20 years since the Italian manufacturer brought its first run-flats to market. The road tyres that Pirelli launched in 2001 drew upon lessons learned from rallying, the setting where the tyre maker tried and tested this technology for the first time. Driving on tyres containing a reinforced structure enabled rally cars to keep moving in the event of a puncture, saving precious minutes during intense competition.
Over the last 20 years, Pirelli's engineers have developed more than 1,000 different types of tyre featuring technology that enables drivers to keep travelling for up to 50 miles at up to 50mph before changing the tyre. Its run-flat production during this past two decades stands at more than 70 million units, including summer, winter and all-season tyres, including original equipment tyres for numerous vehicle manufacturers, such as Audi, BMW, Mercedes-Benz and Alfa Romeo. Recent OEM supply deals include run-flats for the entire BMW and Mini range, a substantial part of the Mercedes range, the Alfa Romeo Giulia, Audi Q5 and Q7.
Better comfort & reduced rolling resistance
Ongoing research and development into new materials and processes has helped Pirelli improve driving comfort in recent years for cars equipped with run-flat tyres. New technology in the tyre's structure as well as advances in materials have improved ride comfort and lowered rolling resistance. "The way that these tyres soak up bumps in the road has been refined over time, to the point that they now offer the same levels of comfort as standard tyres, but with the key advantage of being able to drive on to the nearest tyre dealer – even with no air pressure," comments Pirelli.
For vehicles factory delivered with suspension set up for run-flat tyres, Pirelli recommends selecting run-flats as replacement tyres in order not to compromise performance.
Run-flats for electric & autonomous cars
Electric cars don't typically feature spare wheels as the space is required for batteries, and for this reason several manufacturers choose extended mobility solutions such as run-flat or self-sealing tyres. Pirelli anticipates that run-flat technology will also play an important role in future autonomous driving systems, helping the vehicle remain under control even in an emergency.
More than 50 Pirelli OEM models
More than a dozen premium and prestige car manufacturers currently fit original equipment Pirelli run-flat tyres. The technology is available on more than 50 models of Pirelli tyre homologated for use by car manufacturers. All these tyres carry 'run flat' markings on the sidewalls, together with markings denoting the individual car manufacturer they are intended for.
On some tyres, this technology is combined with Pirelli Elect and PNCS noise-cancelling technology. The former is dedicated to electric vehicles and focuses on low rolling resistance, reduced tyre noise, immediate grip, and a structure that can support the weight of a battery-powered vehicle. PNCS is geared towards reducing perceived tyre noise inside the cabin through the use of sound-deadening material inside the tyre.
Pirelli Seal Inside also offers protection against punctures. In the event of a puncture of up to four millimetres, a substance inside the tyre forms a seal that wraps itself around the foreign object as soon as it penetrates the tyre, preventing air from escaping and the tyre from losing pressure. When the object is extracted, the same material seals up the resulting hole, meaning that drivers can carry on driving in safety and maximum comfort.
MIRS for high quality
Pirelli produces run-flat tyres using its entirely computer-controlled MIRS production process, which utilises robots to produce 'raw' tyres. It says MIRS guarantees high standards of quality and reliability in the finished product.