Pirelli car tyre technologies include 'Elect' range for electric vehicles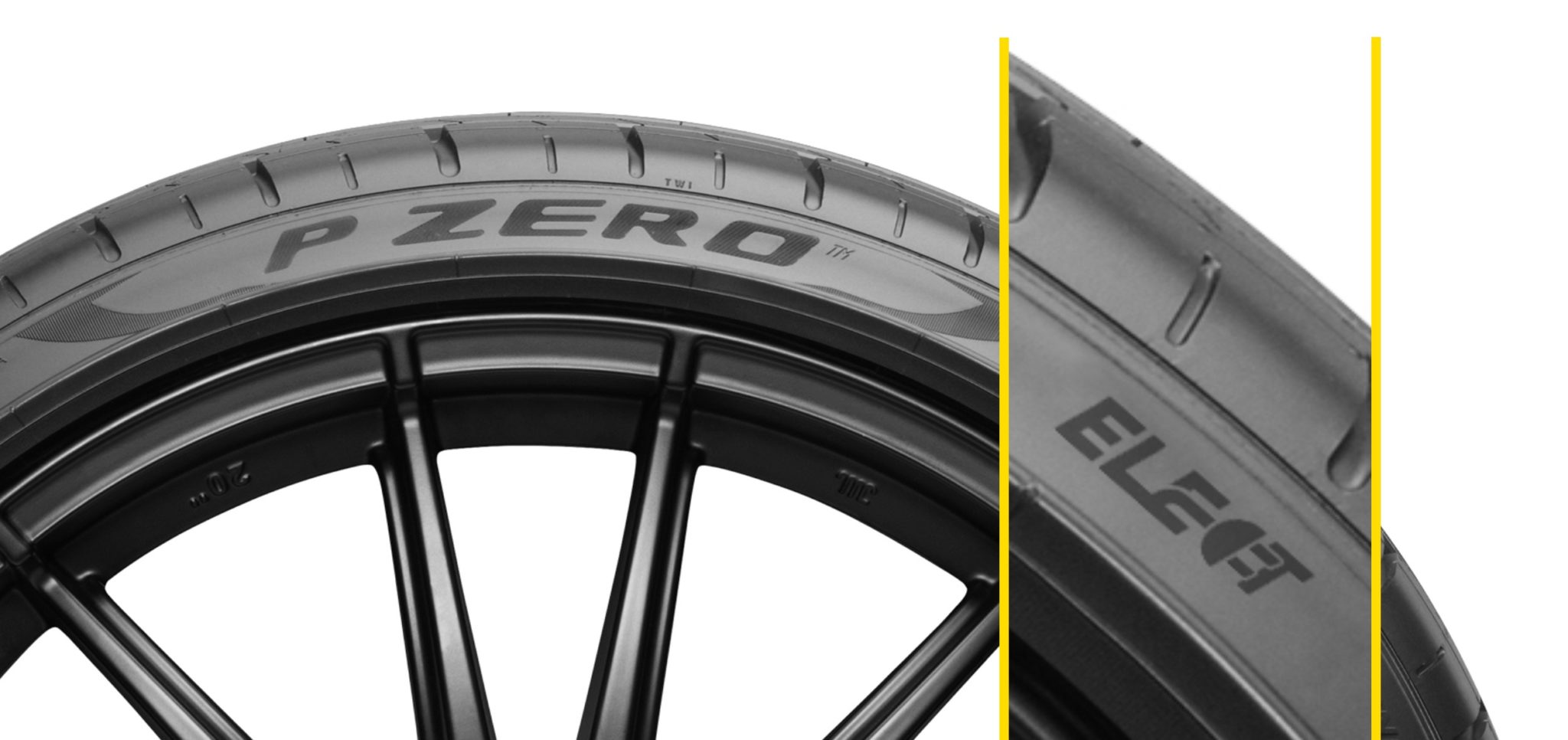 Pirelli tyres tuned for electric vehicles are signified by the manufacturer's 'Elect' branding, joining a range of other innovations increasingly demanded by car manufacturers and drivers. Elect tyres primarily offer low rolling resistance to maximise electric vehicles' range, but they are also low-noise models to emphasise the quiet inside the cabin. With the engine no longer the primary source of noise, combatting sound frequencies produced by tyres is vital to capitalise on a key advantage of the new wave of electric cars, Pirelli states.
Pirelli Elect tyres are also tuned to offer grip in line with more demanding transmission; with the maximum torque transmitted to the road from the bottom of the rev range, electric cars need tyres able to bite into the asphalt instantly.
The Elect range joins Pirelli's range of innovations designed to improve the performance and comfort of its car tyres, meeting the demands of car manufacturers and their customers. The tyre manufacturer says its Noise Cancelling System (PNCS), a polyurethane sponge mounted on the inside of the tyre to absorb vibrations, is being increasingly requested by the world's best-known car makers – especially those in the premium and prestige sectors – to offer greater comfort to drivers and passengers. Pirelli says PNCS can reduce road noise by half.
Pirelli's Seal Inside technology, which seals puncture holes up to four millimetres in diameter, is also available on a broad range of the manufacturer's tyres.
Pirelli has more than 3,000 separate homologations on some of the most sophisticated and high-performance cars on the market, including the Aston Martin DBX, Porsche Taycan and Lamborghini Urus. The brand's 'perfect fit' strategy sees it work in partnership with car manufacturers to create tyres that are purpose-made for each model, enhancing cars' characteristics and delivering the best possible performance, handling and safety. These tyres carry a specific marking on the sidewalls – for example 'B' for Bentley – denoting that the tyre has been developed individually for a particular brand.