GRI's GREEN X Circle connects rubber and crop farmers in Sri Lanka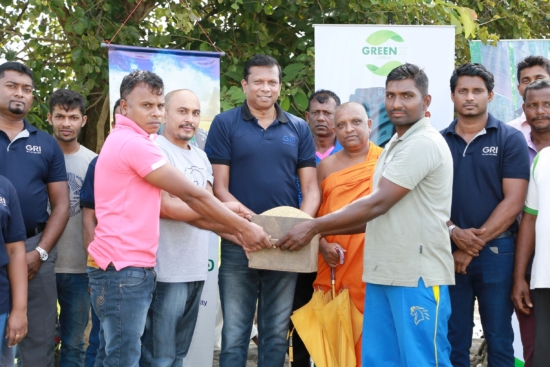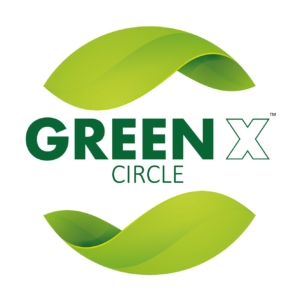 GRI has held the latest in its series of events organised through its GREEN X Circle initiative. GRI's Monaragala, Sri Lanka event brought together natural rubber and rice farmers to show their connectivity. Both farming communities are key stakeholders in the GRI value chain, the Sri Lankan speciality and agricultural tyre manufacturer states. The initiative's purpose is to foster connectivity and collaboration between the two farming ecosystems while placing emphasis on sustainability principles.
GRI's global GREEN X Circle endeavour was introduced to the Sri Lankan agricultural sector at an event for rubber farmers held in 2020. As well as connecting complementary sectors, GRI has been able to show the company's contribution to strengthening and supporting rubber and crop (rice) farmers through this initiative. At the event, GRI exhibited the superior quality and features of its tyres, designed to increase the productivity and efficiency of agricultural machinery.
"We can support and strengthen the rubber farmers by purchasing the rubber that they produce and manufacture a tyre that is of international standards. When the productivity of the machines used by crop farmers increases, it benefits Sri Lanka and rubber farmers. Through the GREEN X Circle program, collaboration and a mutually beneficial relationship are fostered," explained Dr. Mahesh Ranasoma, CEO of GRI.
Signifying the agricultural focus of the connectivity between the two farming communities the event was held at the traditional paddy threshing grounds of a paddy field. The special occasion marked the connection of GRI's GREEN X Circle. The rice farmers presented the rubber farmers with their harvest of rice, which showed their appreciation to the rubber farmers for producing good quality rubber that was sourced to produce the GRI agricultural tyres, which are used in their machinery.
"We started supplying GRI with rubber about a year ago and they were the first company to provide us with a stable and fair price. We attended the training programs and workshops organized by GRI, and we were able to gain much knowledge on sustainable practices. With GRI's support we have received a new lease of life to continue with rubber farming," said P. Dayarathna, a rubber farmer.
GRI points out that sustainable practices in the growing, tapping, and processing of natural rubber help it to produce the highest quality of tyre, which in turn enables the crop farmer to increase their yield.
Susantha Siriwardena, a rice farmer explained, "I am using GRI tyres in my tractors, and we have been able to work with greater efficiency enabling higher productivity. I am extremely happy to know that the tyres we use are manufactured with the rubber supplied by the rubber farmers of Monaragala."
"There are three parties required to take the GREEN X Circle program forward; that is the rubber farmer, crop farmer, and GRI," said Dr. Mahesha Ranasoma. "GRI supplies Sri Lankan-made tyres using Sri Lankan rubber to the international market. Thus, the rubber farmers in Sri Lanka, the crop farmers here and abroad are connected through the products that we manufacture. We can take this forward as the only initiative of this nature in the world, which will bring great pride to the country. GRI's GREEN X Circle program will benefit future generations to come," he added.
GRI has expanded its business globally by taking high-grade Sri Lankan specialty tyres to the world. The company produces material handling solid tyres, radial agriculture tyres and construction tyres using locally produced natural rubber. GRI has sales offices and warehouses in nine countries, and a business presence in more than fifty countries. In 2018, GRI opened an advanced manufacturing plant in Sri Lanka primarily to produce radial agricultural tyres. In 2020, GRI also commenced construction of a new mixing facility for tyre compounds and in 2021 laid the foundation to expand its advanced specialty tyre plant.