Volvo: All-season tyres for electric cars in Europe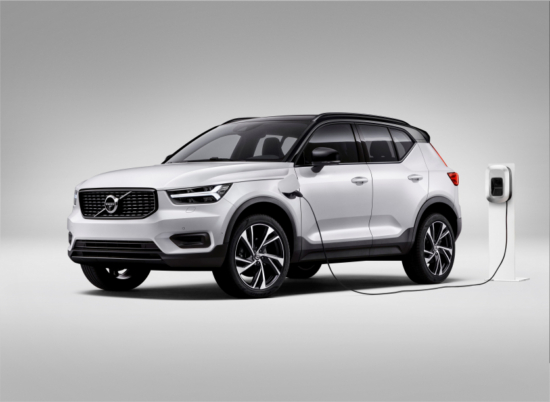 Volvo Cars has announced that the fully electric cars it sells in Northern and Central Europe – but not the UK – will come with all-season 'Recharge' tyres as standard. Original equipment Recharge tyres are specifically developed for Volvo's Recharge product line, and according to the carmaker are the first tyres for year-round use to achieve an EU tyre label 'A' rating for energy efficiency.
Recharge tyres will become standard on fully electric Volvo cars sold in Austria, Belgium, Czech Republic, Denmark, Estonia, Finland, France, Germany, Hungary, Iceland, Latvia, Lithuania, Moldova, Netherlands, Norway, Poland, Slovakia, Switzerland, Sweden and Ukraine.
Figures recently published by a large European tyre maker indicate that all-season tyres respectively account for 22 per cent and 14 per cent of the large German and French tyre markets. Their share of the UK market is five per cent; while much smaller, this is a market share that's grown from nothing in a relatively short timeframe. We thus asked Volvo Car UK why British consumers won't receive the all-season Recharge tyres with their new electric cars.
Volvo's spokesperson noted that requirements on tyres differ considerably between markets, and these differences aren't just related to climate. Road surfaces also vary from country to country. Consumer expectations when it comes to comfort and durability play a role in original equipment tyre selection, too. "The Recharge tyres, as mentioned, have been introduced first to Northern and Central Europe, but from a UK perspective, a decision is still to be finalised," comments Volvo Cars UK. "However, we are continuing to assess the potential of offering the option to customers here in future."
Clear benefits for customers & the environment
Volvo calculates that driving a pure electric Volvo XC40 on Recharge tyres instead of winter tyres ('C' energy efficiency rating) can reduce energy consumption by up to eight per cent and extend the average driving range. It also points out that offering an all-season tyre in markets where bi-annual switches between summer and winter fitments are common provides an additional climate impact benefit, courtesy of reduced aluminium wheel production.
"With electric cars, keeping tyre rolling resistance low is more important than with traditionally powered cars, since it has a bigger impact on consumption and range," says Gisela Blomkvist, head of the Volvo Cars Sustainability Centre. "Usually, that trait is limited to summer tyres – but with Recharge tyres we extend this into the winter months and realise clear benefits for customers and the environment."
All-season a safety choice
The decision to make all-season tyres a standard fitment isn't just an environmental choice, adds Volvo Cars: "In large parts of Europe, the conventional tyre setup of summer and winter tyres might not always be the safest option for the actual weather and road conditions."
Volvo Cars says its safety experts have identified that it is "less safe" to use traditional summer or winter tyres when conditions are dry or wet with temperatures around zero degrees. "In these conditions, the Recharge tyres are the safest option." Volvo adds: "The Recharge tyres, specially developed for our Recharge product line, offer the best-balanced safety performance all year round and excel when the weather and road conditions change frequently."
"In a perfect world, you would wake up each morning, look outside your window, listen to the weather report and fit the right tyres to your car based on what you see and hear before driving away," adds Jan Ivarsson, senior safety expert at Volvo Cars Safety Centre. "Of course, that's too much to ask of people, so we offer the Recharge tyres as the best-balanced alternative to help keep our customers safe all year round."
Recharge tyres may not be the best option for everyone. Volvo notes that winter tyres remain the safest option for customers who live in areas where winter conditions are severe and driving on snow or ice is common, or customers who frequently visit areas like these.
Recharge rollout begins with Volvo XC40
Volvo Cars is working with multiple tyre suppliers for its Recharge range during the initial roll-out in Northern and Central European markets. Recharge tyres will be standard fit on all fully electric Volvos starting with the new XC40 Recharge Pure Electric. This model will be sold either with 235/50 R19 front and 255/45 R19 rear tyres or with 235/45 R20 front and 255/40 R20 rear tyres.