Pirelli: 78 OE approvals for BMW 8 Series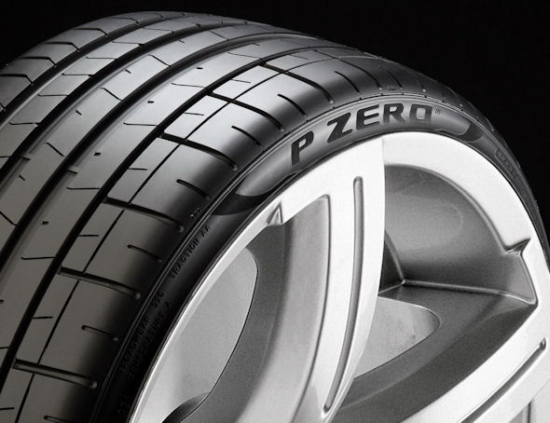 Pirelli shares that its tyres have gained a total of 78 original equipment homologations for the latest versions of the BMW 8 Series Coupe, Gran Coupe, and Cabrio, including M Sport models. These cars ride on bespoke Pirelli P Zero and Cinturato P7 tyres. Depending on model, Pirelli will supply BMW with 18- to 20-inch fitments.
According to Pirelli, it created these tyres in line with its 'perfect fit' philosophy. As the tyre maker explains, this means that the car's driver and occupants "benefit from maximum on-board comfort and appreciate the car's full performance in every situation." Specifically, the tyres "deliver excellent wet braking performance with low rolling resistance."
Original equipment Pirelli tyres for the BMW 8 Series are also equipped with run-flat technology, which can be driven for 50 miles at speeds up to 50mph after a puncture or loss of pressure. To denote their status as original equipment products, all tyres delivered to BMW feature the OEM star symbol on their sidewall.
Summer, winter & all-season
Pirelli developed its latest P Zero for serious sports cars, and it points to tyre test results as evidence of what the tyre delivers. "These tests highlighted excellent handling in both wet and dry conditions, as well as good balance and precise steering response with exemplary feedback. Furthermore, the media reported reduced wet and dry braking distances and a solid margin of safety against hydroplaning," comments Pirelli.
The new Cinturato P7 is designed to increase safety by providing the driver with excellent control both in dry and wet conditions in terms of handling, braking and reducing hydroplaning. Pirelli comments that "this is thanks to its innovative new compound equipped with a type of 'mechanical intelligence', which is able to adjust the tyre's behaviour according to working temperature." The tyre maker also worked to reduce road noise, enhance ride comfort and lower rolling resistance.
For winter use, Pirelli has developed specific Sottozero 3 and P Zero Winter tyres dedicated to the BMW 8 Series. And it has also developed the Cinturato P7 All Season for cars exported to the United States. This tyre meets the local market's penchant for all-season tyres while maintaining the performance expected from the Cinturato family.
Portfolio of 3,600 homologations
"The variety of the Pirelli line-up satisfies a very wide range of requirements both from consumers and car manufacturers," comments Mattia Bussacchini, Pirelli's senior vice president of Commercial Operations. "The joint development work with BMW Group has allowed us to create different technical solutions in terms of tyre tread patterns and constructions, which complement the exact performance of all the different 8 Series models. These new homologations join the other 3,600 homologations already in Pirelli's portfolio, representing an important result derived from shared processes and objectives. This is supported by the most innovative research and simulation technologies, which increasingly characterise our development processes for new original equipment tyres."