Hankook Technodome gains Korean 'exemplary laboratory' certification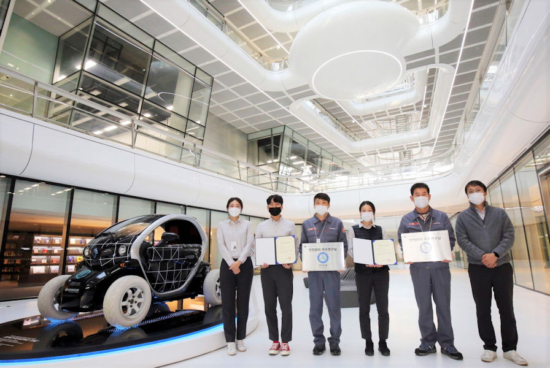 South Korea's Ministry of Science and Information & Communications Technology has given Hankook Tire and its Hankook Technodome R&D centre its 'Certification of Exemplary Laboratories in Safety Management', a distinction given to laboratories that have passed an expert assessment by leading professionals. Hankook comments that this is the first time a tyre company has received this certification in Korea.
The aim of the certificate programme is to strengthen the safety management capabilities of research institutes' science and technology laboratories, as well as to identify and promote a standard model for laboratory safety management. Hankook Tire applied for the certificate programme in April 2020 with its Flat-trac CT+ Laboratory and Chemical Analysis Laboratory, facilities located within the Hankook Technodome. The experts examined various areas including safety systems and related activities, as well as designated safety officials' awareness on these issues. The experts identified the Flat-trac CT+ Laboratory and the Chemical Analysis Laboratory as exemplary laboratories in safety management.
"A certification from the Ministry of Science and ICT means that our laboratories are fully equipped with a standard model for excellent safety management," said Bonhee Ku, Hankook Tire's chief technology officer. "As the safety of our customers and employees is always at the top of our priorities, we will continue to make every effort to ensure that our facilities are operated and certified in accordance with the highest safety standard."
Designed by Foster & Partner and opened in 2016, the Hankook Technodome covers a surface area of 96,328 square metres, distributed over a total of seven floors. Adjoining outbuildings provide employee accommodation close to the site.