The Auto Workshop chooses CAM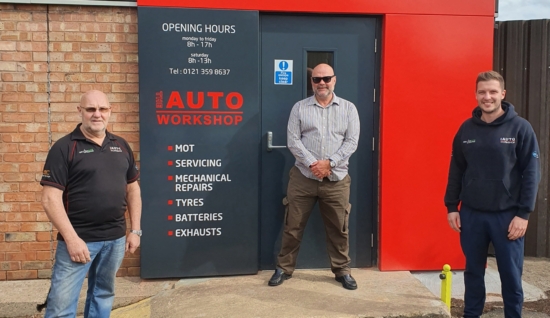 Birmingham-based The Auto Workshop is going live with CAM software helping the service, maintenance and repair business simplify its booking system and overhaul its stock management and billing process.
The Auto Workshop opted to integrate CAMEO, the leading tyre trade business management system, along with CAM's fully integrated Auto Health Check function, a tablet-based customer 'welcoming' and vehicle inspection tool. It will also utilise CAM's Online Tyre Catalogue to facilitate tyre data management and to improve its website, enabling visitors to access the garage's website to book services, maintenance, repair, MOT and tyre services automatically.
Garage owner Graham Todd commented: "The Auto Workshop is a growing business steeped in family values with an emphasis on exceptional customer service. This is something that we are always striving to improve upon and with the addition of CAMEO we really do feel that we have achieved this."
"For us, CAMEO far outperformed the market in terms of functionality. We have been incredibly impressed with CAMEO and CAM's delivery people. They have really challenged us in terms of what is possible for our business. So much so, we have asked a third-party creative company to work with CAM to redesign our website so that we can improve its functionality and make it more relevant to today's online consumer journey."