Strong Q3 performance – Michelin revises 2020 guidance upward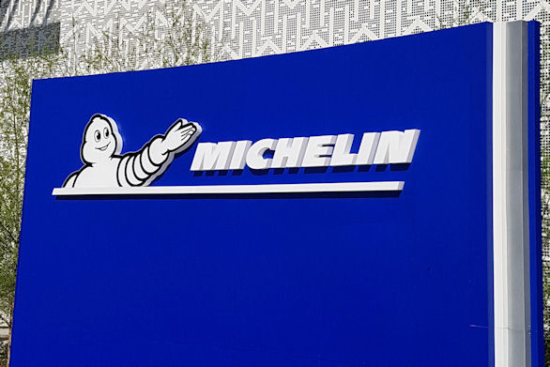 Good news in a year where this has been in short supply: Michelin reports that global demand for its tyres "picked up more strongly than expected" in the third quarter of 2020 after falling steeply in the second quarter. That said, demand is still below where it was this time last year.
Demand for passenger car and light truck tyres was down six per cent year-on-year in the third quarter, a result Michelin views as a "robust quarter-on-quarter upturn." Looking at demand from the start of the year to the end of September shows a 17 per cent plunge compared with last year.
Strong demand for original equipment tyres in China buoyed overall demand for truck tyres in Q3 2020, limiting the year-on-year decline to six per cent. Demand for the first nine months of 2020 is down 14 per cent year-on-year.
Demand within specialty segments varied. While recovery was seen in agricultural and two-wheeler tyre sales, the effects of the crisis were still seen in the mining tyre business in Q3 2020. Michelin says that markets remained in line with first-half trends.
Market share gains for car, specialty tyres
Michelin reports that its sales over the first nine months of 2020 were 14.9 billion euros, 16.8 per cent lower (including 1.7 per cent due to currency effect) than for the same period last year. This decline reflects a 17 per cent decrease in volumes, which was admittedly cushioned by a stronger than expected third quarter (down 6.7 per cent). Michelin gained market share within its passenger vehicle tyre business, both in the original equipment and replacement markets, as well as in the specialty business, however it reports losing market share in the road transportation business due to an "unfavourable geographic mix."
New guidance for 2020
Taking into account performance in the third quarter, Michelin anticipates its passenger car and light truck tyre markets will decline by 13 to 15 per cent over the entire year, truck tyre markets by between 12 and 14 per cent and specialty markets by 15 to 19 per cent.
Based upon these new forecasts as well as cost reductions associated with the circumstances experienced this year, Michelin has revised its guidance for 2020 upwards. The company now anticipates a segment operating income in excess of 1.6 billion euros at constant exchange rates and structural free cash flow in excess of 1.2 billion euros, barring any new major lockdowns and restrictions on mobility. But come what may, the tyre maker is confident that its financing mechanisms and response to the crisis will enable it to "withstand any developments" that unfold going forwards. For those looking for the light at the end of the tunnel, Michelin anticipates that its business will return to 2019 levels – a year in which the tyre maker achieved sales of 24 million euros and an operating profit of just over three billion euros – in the second half of 2022.