Goodyear Farm Tires backs virtual ploughing match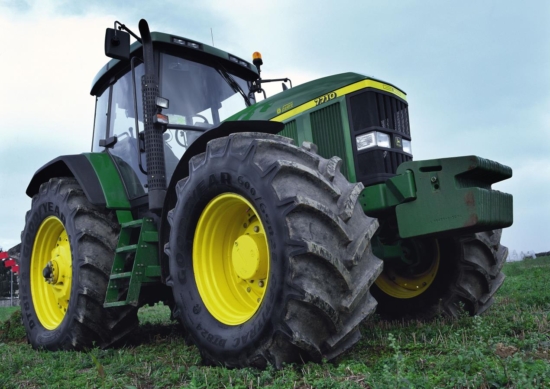 A virtual ploughing event designed to fill the void of this year's cancelled matches – and raise vital money for charity – has received the backing of a leading agricultural supplier. Goodyear Farm Tires has become a major sponsor of VPlough '20, believed to be the UK's first virtual ploughing match, machinery show and steam rally. All entry fees and proceeds from the events will be donated to the UK & Irish Air Ambulance Trusts.
There are more than 30 classes for people to enter, including a range of different ploughing options, as well as other categories including best vintage and classic motor vehicle and motorbike. The event – which has the NFU as a sponsor – also features a steam rally field which hosts a collection of photographs and videos. Judging for all categories will take place on October 31 and full details of the show and how to enter can be found here.
Natalie Dukes, marketing manager for Goodyear Farm Tires, said: "We are delighted to be giving our backing to VPlough.
"We know the enforced cancellation of matches due to Covid-19 has left a real void for ploughmen and women across the UK and has been a source of major disappointment.
"While it won't be able to fully recreate the atmosphere and occasion of a normal ploughing match, we are confident it will be a fun and engaging event for those who are participating.
"Just as importantly, the event is providing vital support to Air Ambulance organisations across the UK at a time when any funding is vital for all charities."
Karen Wheeler, who is part of the team organising VPlough, said: "We are absolutely delighted that Goodyear Farm Tires is supporting us with our fundraising event.
"In a time when most charities are struggling due to the cancellation of many events, this sponsorship will allow us to continue to support all 23 of the UK & Irish Air Ambulance Trusts.
"Simply put, if it wasn't for generous supporters such as Goodyear Farm Tires, the show wouldn't exist."
Entrants will be able to select the region of the Air Ambulance charity they would like to make their donation to.