TyreSafe Briefing going online in 2020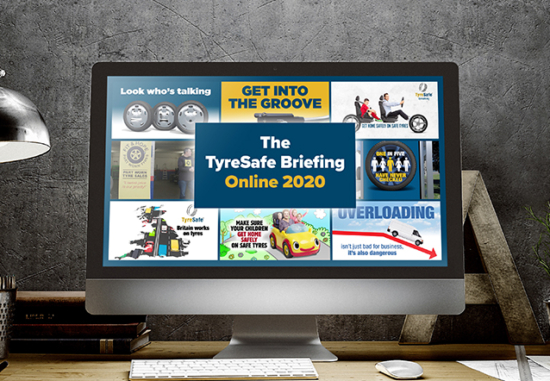 This year's TyreSafe Briefing will take place on Thursday 17 September at 14:00. The difference? This year we will witness the event's full online premiere.
According to the road safety charity, while the new format may mean some adjustments, attendees will still benefit from "the comprehensive overview of all aspects of tyre safety and benefit from presentations by a range of guest speaker"s. As regular delegates would expect, the TyreSafe Briefing will feature the launch of the dedicated materials for October's Tyre Safety Month.
All road and tyre safety stakeholders are welcome to join but are asked to register through the online booking form at tyresafe.org.
Stuart Jackson, Chair of TyreSafe, said: "In the year when constant change became the new normal, TyreSafe has adapted to an ever-shifting landscape to maintain the relevance of tyre safety campaigning. It's in-keeping with this ethos that we embrace the enforced change of format for the TyreSafe Briefing and believe this offers an opportunity for a broader audience to experience our showcase event of the year. I look forward to welcoming old friends and new in September and guarantee it will once again be an event not to miss."