Launch: truck diagnosis tool 'popular'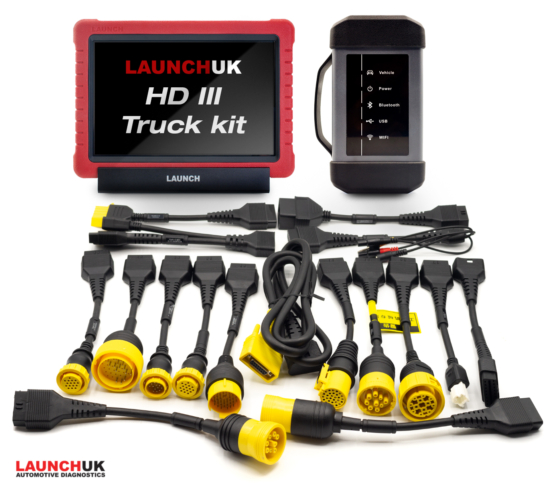 The new Launch HD Box 3 is an add on module for the X431 PRO4, X431 Eurotab, and X431 Eurotab2 and supports light commercials, heavy duty trucks, buses and other types of industrial vehicles for over 25 American, European & Asian manufacturers. According to the company behind the device, Launch UK, it is proving increasingly popular.
The HD Box communicates via Bluetooth connector or cabled connection for 12- and 24-volt systems, diagnosing all common systems such as engine, transmission, ABS, SRS and instrument cluster to read and erase fault codes.
Technicians are also able to access and record live data, which can be viewed in graphic form. Special functions on modules can be enabled such as replacement part coding, DPF regeneration and service light resets, and it communicates with ABS of Bendix, Delphi, Knorr and Wabco systems.
Coverage includes DAF; Iveco; MAN; Mercedes-Benz; Neoplan; Renault; Setra; Scania; Volvo; Isuzu; Mitsubishi Fuso; Nissan; Cummins; Kenworth; Freightliner; Mack; Dongfeng; and Hyundai.