Micheldever focused on supporting tyre dealers' survival during lockdown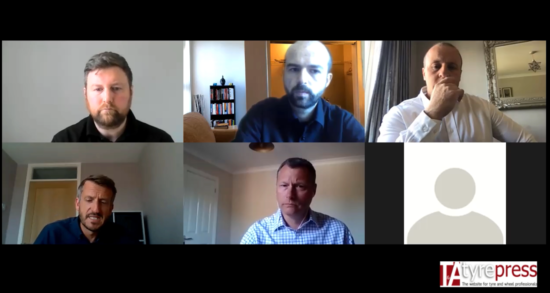 During our recent "Kickstarting your tyre business webinar", the panel shared lockdown stories of how they have survived and even experienced success during these difficult times. For his part, Graham Mitchell, wholesale director of Micheldever Tyre Services, shared details of how his company moved from its role as a leading wholesaler to a more support-orientated position. For those pivoting into this new role during lockdown, far from having less to do, this meant being even busier than normal despite wholesale volumes dropping to 25 per cent of normal levels during the depths of lockdown (levels are much more normal now, however).
"As a wholesaler our position has always been about supporting the dealer, but ultimately selling tyres. It changed during that period to very much supporting the dealers' survival. It wasn't about getting tyres on the shelf. It was about providing the services, support, guidance and advice…We've got a HR department. We've got a finance department. We've got access to cash outside our normal UK financing that took some of those pressures away from us, but how could we support the dealers with all those resources? And that was really where we focused."
Also, owing to the fact that the definitions of key-worker roles, legal definitions and even lockdown itself kept changing, this meant that there was a constant need for education and information material. In order to address this information deficit, Micheldever made its catalogue of 5-8 minute web-based videos available for its dealer customers. In other circumstances this normally corporate-facing media content wouldn't have been distributed so openly. However, owing to the addition pressures of lockdown easily accessible learning content focusing on subjects such as business, human resources and mental health topics was particularly appropriate.
Indeed, the attention to detail went writing down to the level of cleaners: "Down to [details] like cleaning schedules…how can we reassure our customers that we are doing the right things?…These all seem relatively simple but you had independents that went from five or six people in a depot and a manager and an owner to an owner and a fitter", Graham Mitchell explained.
The goal of the event was to help tyre specialists get their businesses back in gear. So, as well as sharing their personal and business experiences, key questions the panel answered included: Do you have any reopening advice? How do we address the MOT demand bottleneck? What support can you suggest for businesses want to get going again? What business strategies are useful at this time? What have you been doing to help during lockdown?
Overall, this led on a detailed discussion amongst all the participants on a varied range of subjects including: how to support demand that would've otherwise waited for and MOT; the retail business' transition towards mobile tyre fitting; and how lockdown has affected brand segmentation.
Look out for further coverage of these and other subjects raised during the "Kick-starting your tyre business" post-lockdown webinar online at tyrepress.com.