Giti Tire extends UK exclusive distribution agreement with Micheldever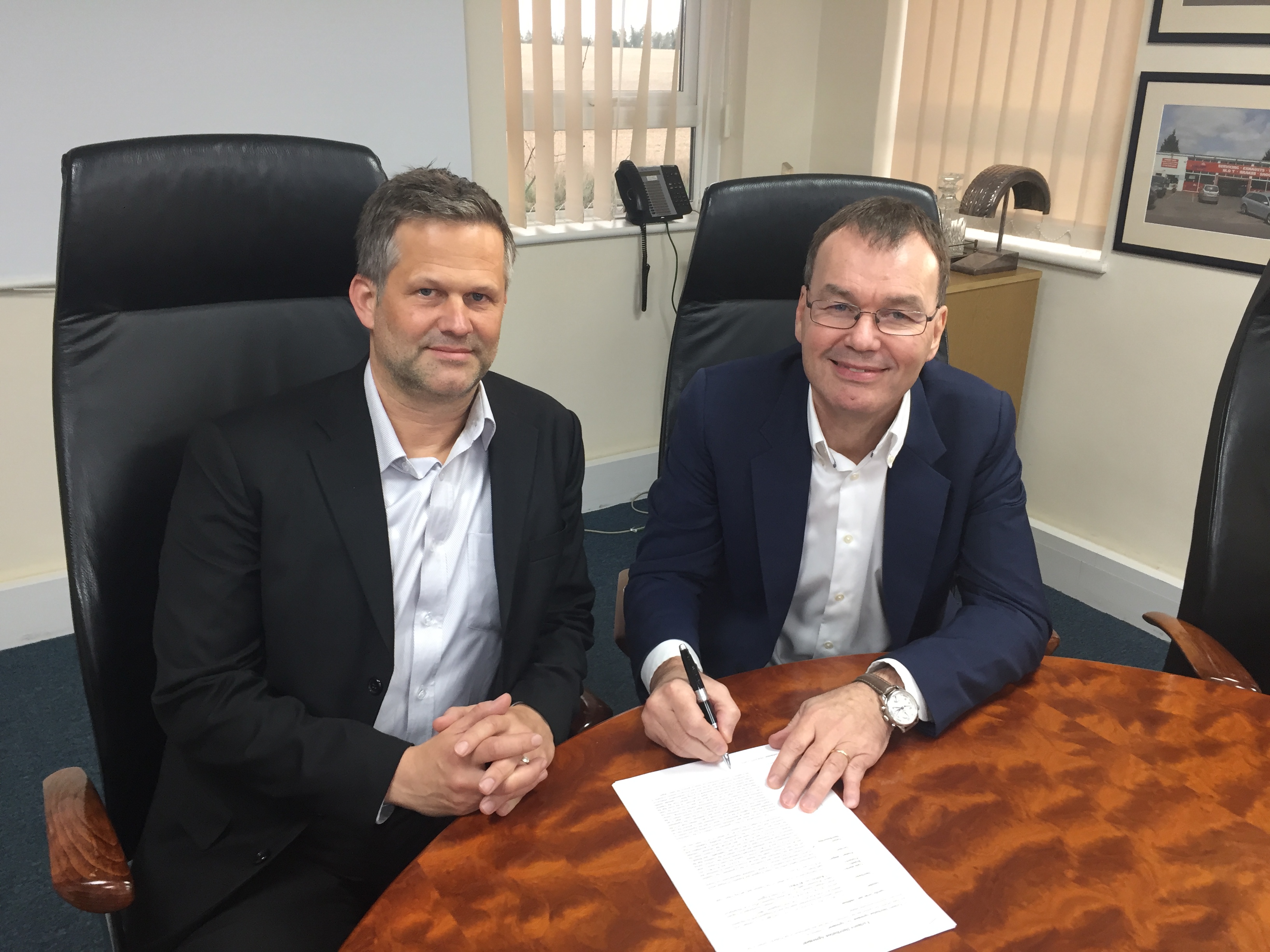 Companies reveal double-digit sales growth for Giti Tire brands in 2016
Giti Tire and Micheldever Tyre Services (MTS) have signed a renewed three-year exclusive distribution agreement, extending the wholesaler's UK supply rights for GT Radial and Runway in the passenger car, 4×4 and light truck tyre segments.
The relationship between the companies began in 2010, and under the terms of the deal MTS will continue to develop the GT Radial Performance Centres (GTPCs) whilst simultaneously promoting Runway across its larger independent network.
The news follows the announcement that MTS has been purchased by Sumitomo Rubber Industries of Japan, and communicates the messages that it's business-as-usual for the two companies.
Duncan Wilkes, managing director of MTS, said: "Our message is very clear and that is a diverse, quality-lead portfolio of tyre brands is essential for the continued success of this business. GT Radial and Runway fit into these categories and form part of our strategic objectives moving forward.
"Over the last five years the company has invested heavily in its European business to the benefit of its products, and the GT Radial SportActive, FE1, FE1 City and Savero SUV tyres, for example, are in high demand."
Further cementing the strength of the relationship, Giti Tire and MTS have revealed that the combined GT Radial and Runway brands have seen double digit growth in 2016, building on the back of two very successful years.
Brian McDermott, sales and marketing director – Europe for Passenger Car and Light Truck (PCR) and Country Manager – UK for Giti Tire, added: "The relationship with Micheldever is very strong, and the new three-year agreement is testament to that fact.
"There are very strong plans in place for the GTPC network over the coming three years above which Runway offers a remarkably good portfolio in the upper-budget sector, and this range too will see new launches over the coming 12 months."
Torsten Gehrmann, senior managing director – Europe for Giti Tire, concluded: "The UK remains of huge strategic importance for our continental and global aspirations as a company, and we are in no doubt that Micheldever remains the right partner in the market to deliver our growth targets."