WabcoWürth presents W.Easy ADAS calibration tool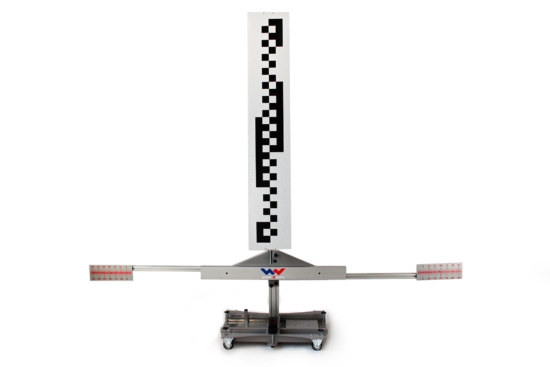 At the start of July, just in time for the company's 10th anniversary WabcoWürth launched its W.Easy ADAS Calibration kit. The launch forms part of a strategy to communicate that WabcoWürth is increasingly becoming a one-stop shop for everything from the optical adjustment device to the customized multi-brand license for automotive lasers, to the matching accessories.
WabcoWürth entered the field of commercial vehicle diagnostics in 2018 and since then has positioned itself as a specialist in this area as well as being active in the calibration of assistance systems on commercial vehicles. From June 2020, a further developed version of the mobile calibration tool will be available on the market, which for the first time is completely supplied by WabcoWürth.
W.Easy ADAS Calibration is designed to be a mobile solution for the calibration of assistance systems from WabcoWürth. The company has shortened setup time thanks to a newly integrated double-tube extension, which allows the side extensions to remain permanently on the device – even in mobile use. This saves valuable time that was previously needed for assembly and disassembly. The usual tolerance during calibration in relation to the given ground conditions as well as the 100 per cent compliance with the manufacturing specifications are of course still maintained.
The company also closes the gap between the vehicle and suppliers from the passenger car industry with accessories such as the universal kit for vans. The universal kit can be easily attached to the previous adjustment device and enables the manufacturer-compliant calibration of numerous vans. WabcoWürth offers optional calibration panels for VAG/Mercedes and FCA/Alfa. If desired, the company reports that it can provide you with a comprehensive calibration solution from a single source, directly from the manufacturer.