Cooper Discoverer SRXLE tyres OE on new Mercedes GLS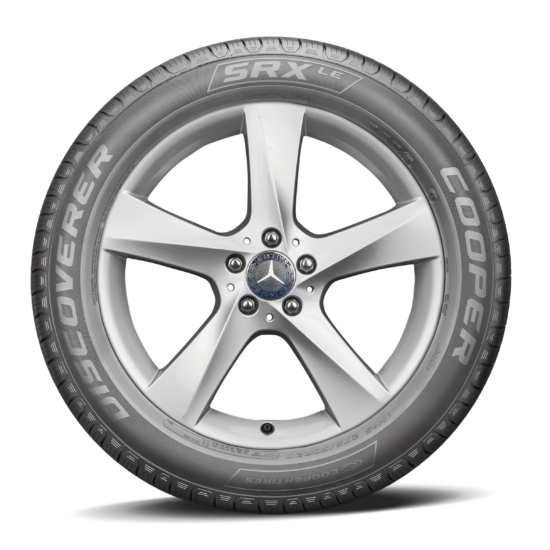 Mercedes-Benz AG has selected the Cooper Discoverer SRXLE all-season tyre as original equipment (OE) on the new Mercedes GLS. Discoverer SRXLE fitments include the 275/50 R20 and 275/55 R19.
According to the tyremaker, the Cooper Discoverer SRXLE features "advanced performance construction to deliver maximum steering response, stability in handling manoeuvres, and a smooth, comfortable ride". For added stability and vehicle handling, the SRXLE features Micro-Gauge Siping as well as Aqua Vac Channels (wide grooves in the tread that improve resistance to hydroplaning).
In addition, the 275/55 R19 Cooper Discoverer SRXLE meets global requirements to carry the 3-Peak Mountain Snowflake (3PMS) mark.
"This is the second Mercedes-Benz vehicle announced within the past 18 months to feature Cooper tyres as original equipment," said Glenn Arbaugh, Executive Director, Global Light Vehicle OE Business & Strategy for Cooper. "We are already OE on the Mercedes-Benz GLE, and are excited about this next opportunity on the Mercedes-Benz GLS. Of course, Mercedes-Benz is world renowned for luxury, high performance vehicles, and Cooper is proud that Mercedes-Benz AG has selected our award-winning Cooper Discoverer SRXLE tyres, which are made in the United States at our Tupelo, Miss. facility, for these vehicles."