Launch's entry-level OBD code reader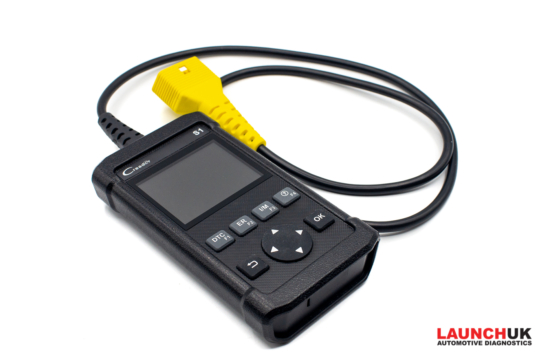 Launch UK has introduced a new entry-level vehicle maintenance tool has been launched, designed especially for enthusiasts and workshops requiring an inexpensive back-up tool.
The C-reader S1 CBD Code Reader meets all current OBD/Eobd protocols and features a 320 X 240 TFT colour display. It comes with multiple language options, including English, Italian, Spanish, French, German and Russian and can record up to eight hours of live data. Free updates are also available using the USB2 port via the internet.
Up to four lines of available data can be displayed simultaneously and users can read and clear fault codes, carry out an I/M readiness monitor status test including emission system self-tests, view freeze-frame data when an emissions fault occurs, view and graph the data stream, save and review data and benefit from the on-board monitor test (mode 6). The vehicle identification or chassis number is also displayed.
The S1 is capable of displaying C codes (Chassis) for equipment such as steering, brakes and airbags, B codes (Body) associated with equipment inside passenger compartment such as comfort, convenience and safety apparatus, and U codes, including network and vehicle integration. These are at the vehicle manufacturer's discretion.
The product includes a two-year warranty.