Hoppecke appoints new general manager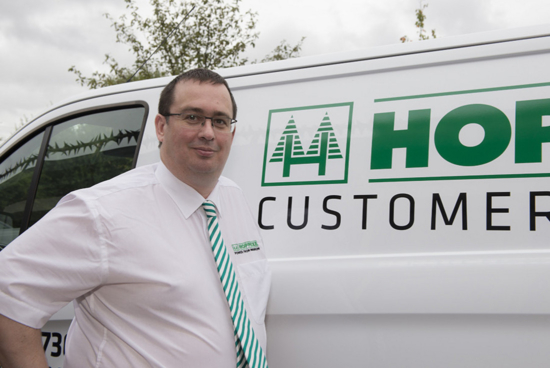 Hoppecke Industrial Batteries has appointed Stuart Browne as general manager. Having joined Hoppecke UK in 2015 as service director, Browne was promoted to operations director-sales and service in January last year. This specially created role was a significant move tied into the company's decision to forge closer links between its sales and service divisions to enhance customer support.
Stuart Browne commented: "Over the past couple of years we've redefined and improved our offer for the UK marketplace, which has really paid dividends. This is an exciting opportunity and I'm looking forward to working with our dedicated team in Staffordshire to maximise these achievements and drive the business forward."
"We've been focussed on building our credentials in the rail sector with dedicated lithium train batteries developed by our Hoppecke group company, Intilion. We are also capitalising on investment in motive power products such as trak | powerpack lion, a new modular lithium-ion energy system that makes switching forklift fleets from lead-acid batteries quick and easy.
"The decision to integrate our sales and service operations more and put customers at the heart of our business has been a resounding success. IT investment has allowed us to improve standards of service and maximise efficiencies across the board and we've put the entire team through skills training. This has enabled us to capitalise on our industry knowledge and engineering expertise to help customers resolve issues to boost productivity."
Hoppecke has doubled its service business in three years due to organic growth with its existing customer base coupled with the introduction of new services. In particular, the firm's popular battery and charger rental service, launched in Spring 2018, is said to be "going from strength to strength", as logistics businesses remain cautious about capital investment.