Michelin UK resuming production at Stoke retreading factory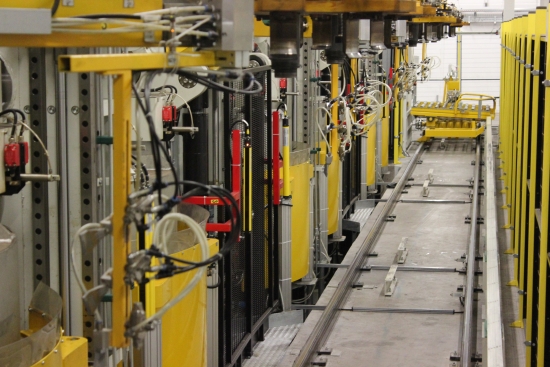 Michelin UK Plc is restarting operation at its retread manufacturing plant in Stoke-on-Trent, UK following as part of a pre-planned stoppage that coincided with other coronavirus-related closures around the country on 26 March 2020. In practice this means the company is planning to start receiving materials from 27 April 2020, with phased tyre production restarting from 29 April 2020.
Francois Levert, factory manager at Michelin Stoke commented: "The factory stopped making tyres on March 26 as part of a planned pause in production because of market conditions. Then the Covid-19 outbreak accelerated and at the moment the vast majority of production workers are part of the Government's Coronavirus Job Retention Scheme. The furlough scheme pays 80 per cent of an employee's salary up to a limit of £2,500 per month, but Michelin is making that up to 90 per cent with no cap because we want to protect people's finances. It's a challenging time for everyone and we really appreciate the flexibility and commitment shown by our whole workforce."
In the meantime, Michelin reports that it has gone to great lengths to ensure employee Health and Safety: "A huge amount of work has been done to make sure that our manufacturing employees are safer than ever when they return to work, and we have invested in equipment and developed exceptionally stringent procedures to that end. There are many variables that go into deciding when a factory will reopen, including safety, materials supply and demand. But at the moment we expect our machines to be up and running by the end of April, so we hope to welcome back all our manufacturing colleagues who are not self-isolating or able to work from home by then", Francois Levert continued.
In addition, Michelin UK donated 1,500 masks to Stoke-on-Trent City Council care workers recognising "what they are doing" acknowledging "the risks they are taking on our behalf".
Further to these efforts, Michelin is now looking to produce masks as well. "Our returning factory employees would benefit from these, but it could also lead to further donations", Levert concluded. This follows Michelin's focus on surgical mask production at 10 European factories.  And its work on a French face mask project.