Continuous OTR segment growth for Triangle Tyre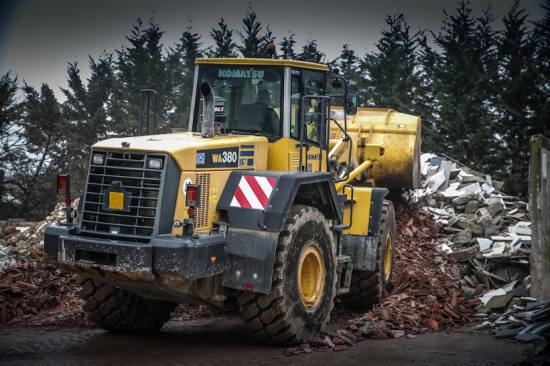 Triangle Tyre has been distributing earthmover tyres throughout Europe for more than fifteen years, and opened its own European headquarters in Milan, Italy, in 2017. The last three years have seen Triangle brand growing stronger within the region, with an expanding double-digit market share in the OTR segment, the introduction of new sizes to further expand an already-wide range, the opening of new partnerships, participation in international fairs – all achievements that Triangle proud of.
While Triangle Tyre possesses broad technological expertise in the consumer and commercial segments, but it is the off the road and giant mining category, with its comprehensive offer and original equipment accreditations, that represent the Chinese manufacturer's flagship business. Since the company produced its first radial OTR tyre back in November 2002, and despite the economic downturn experienced by the construction industry since 2008, Triangle OTR tyres have enjoyed a continuous growth in sales all over the world. Europe has been a particular stronghold for these products.
Over the years the tyre maker has developed along the years a network of professional OTR importers across Europe, such as Tym International Ltd. in the UK, who have been able to deliver the necessary distribution and service support to serve both OEM and replacement customers. It says the "most demanding manufacturers" of earthmoving machinery are choosing its tyres for their vehicles, demonstrating "full confidence" in Triangle's reliability, rigorous testing and quality control. According to Triangle Tyre's European management, one of the pillars of the company's OTR strategy is to work more closely with major end-users by offering its OTR tyres, as the company is studying new programmes and tools to be deployed in the market in the next months.
Triangle's OTR range
Triangle says its OTR tyres offer low cost per hour in all applications, be it constructions, quarries, mines or ports:
The Triangle OTR range includes new TB598 wheel loader tyres in a non-directional L3 pattern that provides extended life. The TB598 is currently available in size 23.5R25, and will soon be launched in 26.5R25 and 29.5R25.
For articulated dump trucks, the TB598S is a E4 new option for applications where tyre wear is a vital consideration. The tread offers good self-cleaning properties. The TB598S is available in size 33.25R29, with a 750/65R25 version on its way.
3-star ply rated versions of Triangle's range for the underground mining sector and block handling applications have been introduced in sizes 16.00R25, 18.00R25, 26.5R25, 29.5R25 and 35/65R33. These tyres are capable of carrying greater loads.
A new product for mobile cranes has also been recently introduced, the TB576 in size 525/80R25. This joins the existing size 385/95R25 tyre.
Finally yet importantly, the newest container-handling tyre for the port sector is the TL557S, an 18.00R25 radial fitment for reach stackers, which joins the already existing cross-ply 18.00-25 TL530 tyre.
Triangle manufactures a complete product range from 24-inch radial and cross-ply OTR to the biggest 'jumbo' OTR sizes, up to 63-inches, designed to carry more than 400 tonnes of payloads. The 53/80R63 giant tyre is the flagship of a Triangle range for large rigid dump truck that also includes the following sizes: 27.00R49, 33.00R51, 36.00R51, 37.00R57, 40.00R57, 46/90R57 and 50/80R57.
"The company has committed itself to high quality standards, innovations and performance, environmental-friendly manufacturing and efficiency, becoming a global leader in the off-the-road tyre category," comments Triangle. The tyre maker adds that end-users appreciate the performance of its products when fitted to all types of equipment and used in various applications.