Bridgestone North Region appoints Andrea Manenti as vice president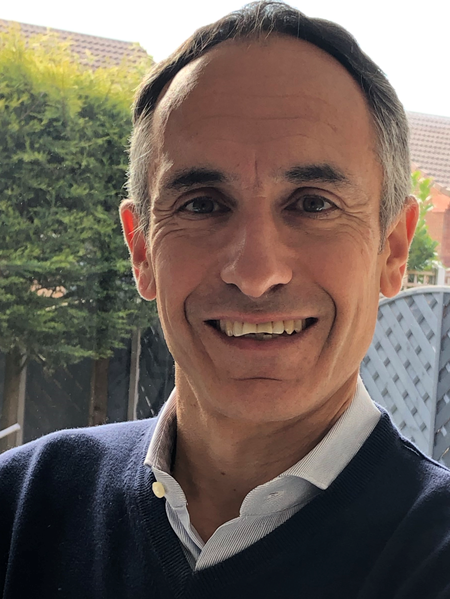 Bridgestone has appointed Andrea Manenti as vice president for its North Region, which includes the UK and Ireland. Manenti joins Bridgestone from Trelleborg Wheel Systems where he was global OE senior director. He joined Trelleborg in Italy as sales director and has held managing director and country manager positions in the UK and Ireland, China and Asia.
The appointment arrives after Bridgestone restructured its consumer and commercial sectors, with Brett Emerson assuming the consumer business unit director role and Greg Ward fulfilling the same position for the commercial side of the business.
Manenti said: "To work for the world's largest tyre and rubber company is an honour and in this fast-changing environment I look forward to getting to work with a fantastic team on many strategic and exciting initiatives.
"Bridgestone is moving towards a position of being a mobility solutions leader and the work being doing here excites me enormously, as seen in the recent acquisition of Webfleet Solutions.
"But in the shorter term, there are some big projects to bring to fruition too. We will continue to work to re-engage our customers and drive our performance with our impressive portfolio of products and services. Opening new routes to market will also be an area of focus, anticipate trends and find innovative ways to serve our customers remain paramount.
Manenti also touched upon the unprecedented challenges posed by the COVID-19 outbreak and remained confident about the future: "We live in uncertain, times which are history defining in many ways. From both a personal and professional perspective, we will have to remain strong and will need to do so for some time to come, however I'm confident that our proactive approach, team work philosophy and focus on customers make us robust enough to deal with whatever challenges lie ahead.
"We are only as strong as the people who represent us, and I already know that the team at Bridgestone is one of the very best in the industry. It is this team and the desire to better serve our customers which will drive us forward."