The Parts Alliance sending Queensway Auto Repairs to Le Mans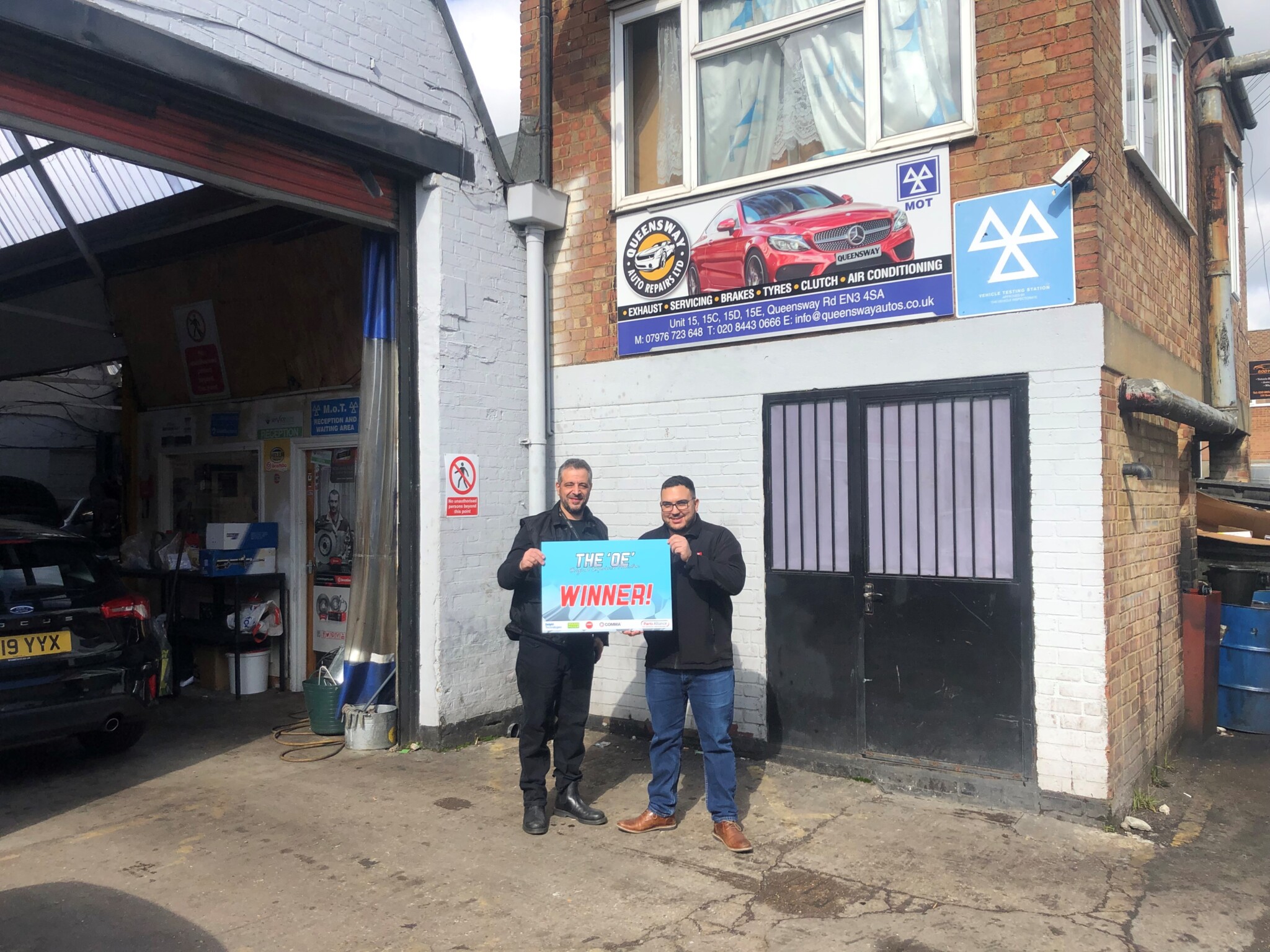 The Parts Alliance's ongoing 'Original Experience' promotion has a top prize-winner. Omer Hassan, director of Queensway Auto Repairs found the winning scratch card on Monday 16 March. The Enfield independent garage, established 15 years, undertakes MOTs, service and repairs, on mainly German cars.
Omer and his wife will – travel restrictions permitting – watch the iconic Le Mans 24 hour race in June. "I couldn't believe it," said Omer. "I just looked and looked again. It's brilliant; my daughter has already pushed the news onto our Facebook page and I've rung my wife to say we're going to France!"
The prize includes on-circuit accommodation, track entry and grandstand tickets. A full festival weekend experience adds live entertainment and music. Friday's Drivers Parade brings classic cars, supercars, marching bands and more into a carnival build-up.
"We're delighted to recognise a worthy winner," said Simon Moore, head of marketing at The Parts Alliance. "Omer's commitment to use best quality products mirrors our supporting suppliers Delphi, Comma, MANN-FILTER and NGK. Our thanks go to them and we hope thousands more customers enjoy the instant win prizes."
"We've used GSF Tottenham for the last 4 or 5 years, we only deal with them," said Omer. "The service is second to none and any issues get sorted without arguments. Product quality is the most important thing for us and we think they are the best."
The 'Original Experience' is running nationwide through Allparts, Bromsgrove Motor Factors, BBC Superfactors, BMS Superfactors, Car Parts & Accessories, CES, Dingbro, GMF Motor Factors, GSF Car Parts, SAS Autoparts, SC Motor Factors, The Parts Alliance (South West) and Waterloo Motor Trade until the end of April.
Tens of thousands of instant win prizes remain, including snack boxes, baseball caps, sports bottles, t-shirts, mugs, beanie hats and cool bags. 'Original Experience' scratch cards come with each purchase of Delphi brake pads, MANN-FILTER cabin and oil filters, Comma 5 litre Performance Motor Oil and NGK spark plug sets.