Bridgestone wins another Chinese design rights case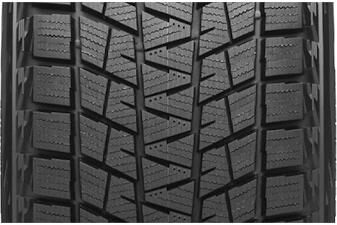 A court in China has ruled in Bridgestone Corporation's favour in a design right infringement lawsuit against tyre makers Shandong Huasheng Rubber Co., Ltd. (Huasheng) and Shandong Hongsheng Rubber Co., Ltd. (Hongsheng).
The Shanghai Intellectual Property Court agreed that tyres produced by Huasheng and Hongsheng featured a tread pattern closely resembling that of the Bridgestone Blizzak DM-V1 tyre for SUVs, and as such violated Bridgestone's design rights. The court has ordered Huasheng and Hongsheng to pay Bridgestone damages of approximately RMB 900,000 (£98,500).
Bridgestone filed its lawsuit against Huasheng and Hongsheng in January 2017. The court ruling was made in October 2019, however Bridgestone has only now published details of the verdict.