ATEQ appoints Agneta Ronceret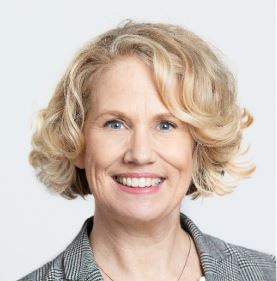 ATEQ TPMS Tools has named Agneta Ronceret as EMEA TPMS manager for OEM, truck and industrial sales. Ronceret joined ATEQ TPMS tools division in France in 2015 as sales manager for TPMS tools in Europe, Middle East, Africa and Australia/New Zealand.
"After four years leading the TPMS team in the EMEA region, Agneta is well positioned to understand the needs of all OEMs, Truck and Industrial customers", commented Bruno Rousseau, ATEQ TPMS global director.
"In an effort to further customise and optimise TPMS Tools solutions for all these large customers, Agneta has formed a dedicated team to help her achieve the leadership ATEQ wishes to extend in the TPMS tools business."
"More countries realize the positive impact of having TPMS systems in place. As the market grows and technology changes, ATEQ will bring new innovations to increase our presence in the OEM, Truck and Industrial markets" commented Agneta Ronceret. "I'm up for new challenges and meet the growing expectations of small to large manufacturers in terms of TPMS control equipment".
Originally from Sweden, Agneta Ronceret has been based in France for over 25 years. Her professional experiences include various executive positions in sales, marketing and product management in automotive, hi-tech and consumer electronics fields.