Tech Celebrates 80 years with updated branding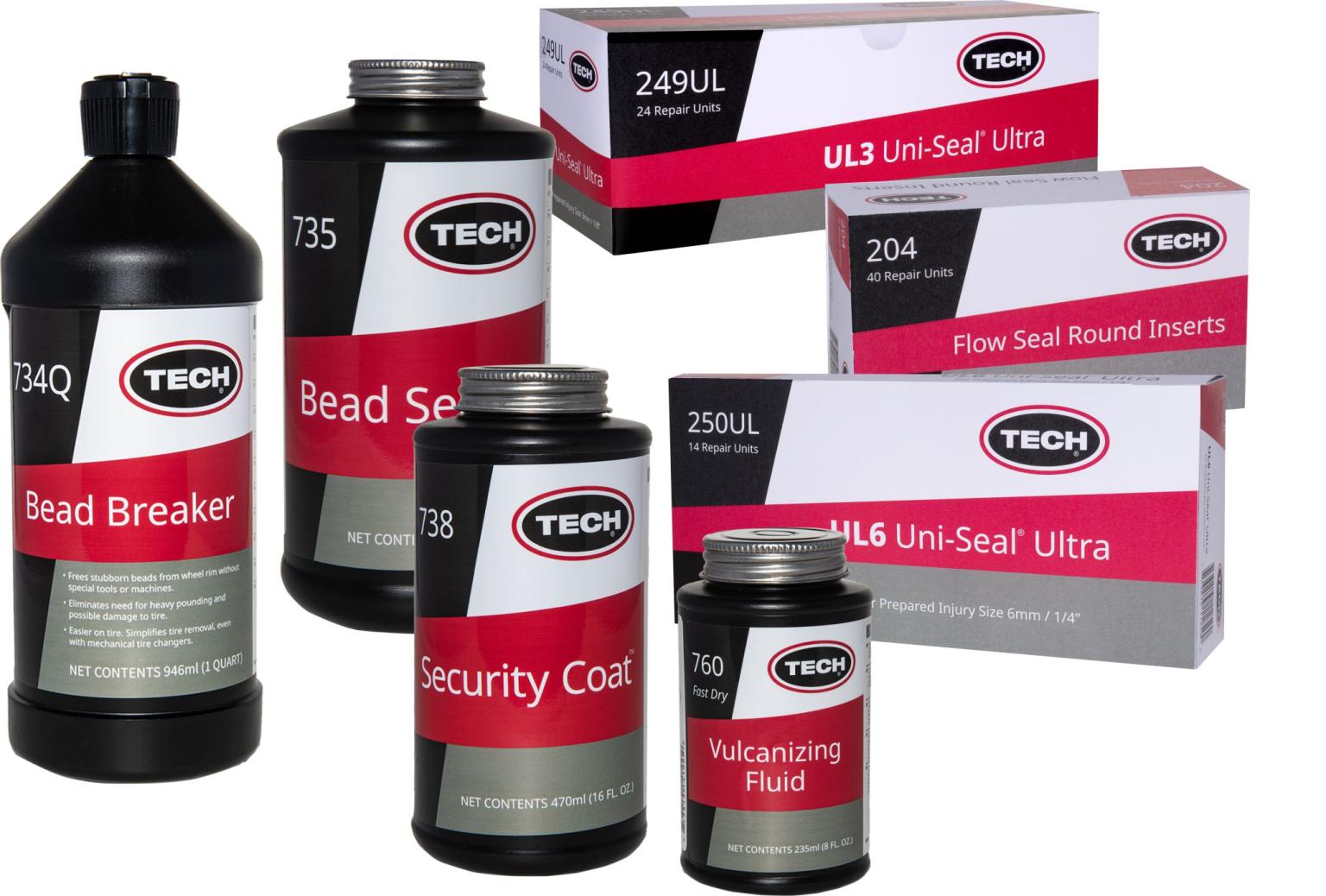 Tech is celebrating 80 years in business this year by unveiling a brand-new look for everything from its vehicle graphics to its catalogue and product packaging.
New packaging has been created for Tech's tyre and wheel service product lines. The updated packaging provides a clean modern look and easier product identification for the technician, which speeds up the repair process. Tech has also upgraded the containers used for their repair chemicals. Armed with user feedback, the new user-friendly plastic containers feature wider brushes and a "flip-top" lid to make product dispensing and application easier.
"We're very excited to roll out this new packaging for our customers, which garnered great feedback during testing," said Joe Cole, TRC Global Brand & Marketing Leader. "It's important for us to be environmentally friendly, while also maintaining a great user experience for our customers who are using these products. We feel the new packaging accomplishes both of these goals."
Tech Europe's General Manager, Tim Verhaeghe, also welcomed the recent update to the company branding, complimenting the modern new look and benefits it introduces to the TECH customer base; "We're delighted to launch our new packaging into the market, an initiative driven by our commitment to providing customers with industry leading products that not only look great but also enhance the customer experience at every stage, from the initial order with streamlined packing and logistics to the final end use of the product."