Pirelli 'highly commended' at Northern Automotive Alliance Awards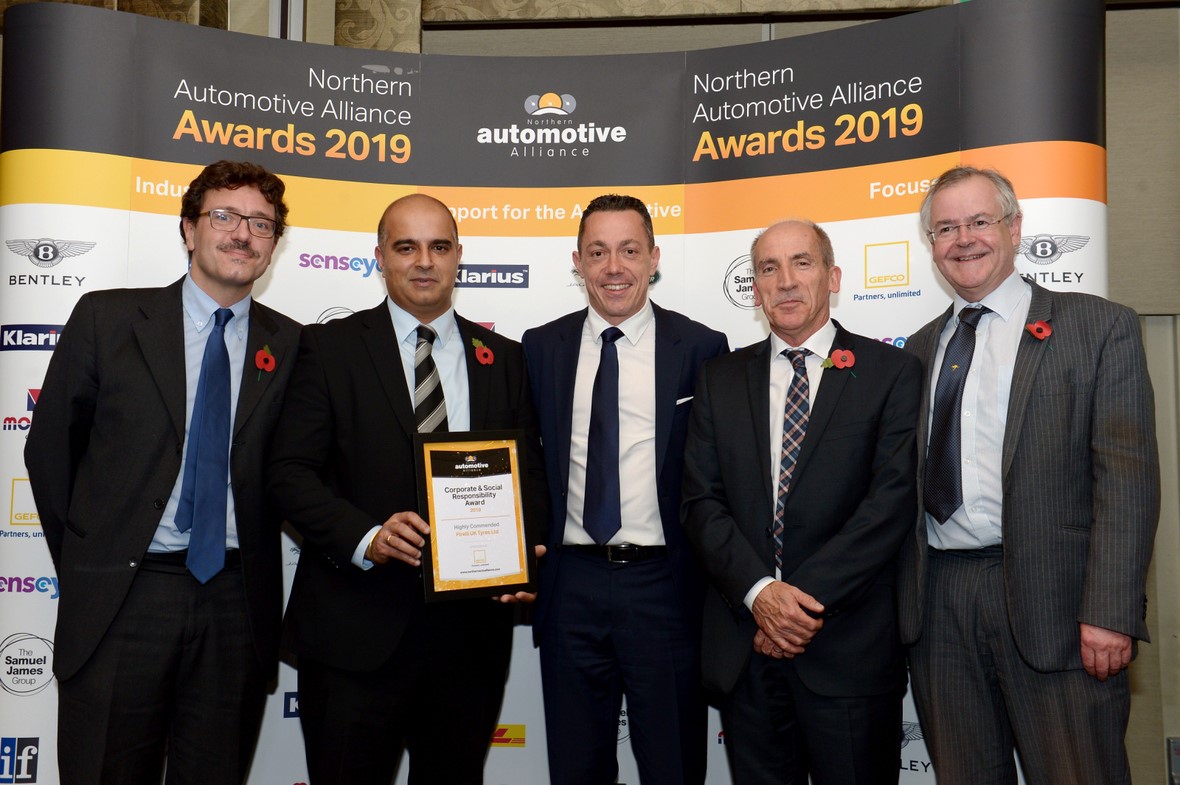 Pirelli has been 'Highly Commended' within the Corporate and Social Responsibility Award for its approach to sustainability, and natural rubber sourcing at the 2019 Northern Automotive Alliance (NAA) Awards. The NAA judging panel congratulated Pirelli for "showing everyone that no matter how difficult, everyone has a part to play in ensuring an ethical supply chain."
Vehicle lightweighting was a key focus for the winning companies at the NAA Awards, which took place in Cheshire on 7 November 2019 and showcased the successes of vehicle manufacturers, supply chain companies and service providers in the region.
Pirelli and Sustainability
Pirelli issued its Sustainable Natural Rubber Policy in 2017, targeting the development of a sustainable and responsible natural rubber supply chain involving farmers, traders, processors, sellers and producers.
In 2018 Pirelli produced an Implementation Manual, the result of active stakeholder involvement, and its Roadmap 2019-2021, which details how it would support its supply chain with the policy's implementation. In 2019, for example, Pirelli has supported training activities, partnerships with strategic suppliers to enhance the productivity of their plantations, mapping socio-environmental risks and forest areas to be protected, also utilising satellites. Pirelli does not have its own plantations meaning its business partnerships are of vital importance in the implementation of its sustainability strategy.
The story behind the early stages in the production of a tyre is the subject of a digital platform launched by Pirelli, called "Being Fast Takes Time" (naturalrubber.pirelli.com).
Photographer and writer Alessandro Scotti – a former goodwill ambassador for the United Nations – documents a three-week trip through Indonesia and Thailand, two of the major producers of latex extracted from rubber trees. The project has been launched to build awareness of natural rubber as a precious primary material.