Kordsa welcomes Pirelli Supplier Award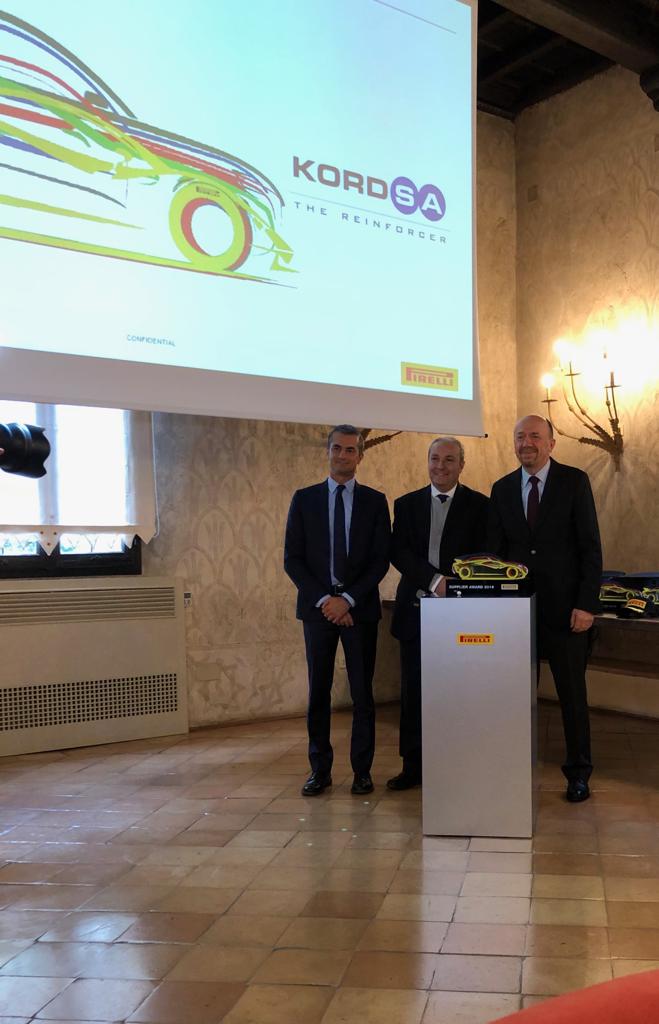 Kordsa recently received 2019 Pirelli Supplier Award. Having put sustainability at the heart of its activities since 2014, and seeing self-sustainability as the first step to sustainability, Kordsa requires its suppliers and business partners to operate in accordance with the principles in its Statement on Code of Business Ethics and assess their environmental and societal effects.
Likewise, Pirelli assesses its suppliers in terms of the quality of products and services, speed, sustainability, innovative approach, global presence and service level criteria. As per Pirelli's assessment, Kordsa received its "Pirelli Supplier Award" for global presence and service level based on Kordsa's expectations regarding its criteria in the selection and evaluation of its own suppliers, labour and human rights, health and safety, environmental protection, ethics, and management practices.
Kordsa CEO Ali Çalışkan received the award from Andrea Casaluci, general manager of Pirelli responsible for operations, at the award ceremony held in Pirelli Headquarter in Milan on 25 September 2019. At the ceremony Çalışkan expressing his happiness and pride said:
"At Kordsa, on our journey based on our 'Inspired from Life, We Reinforce Life' motto, behind each and every decision and investment of ours lies the goal to produce sustainable technologies. That's why we see ensuring our own sustainability as the first step of sustainability. But it is not enough to focus on our own sustainability. It is crucial that our suppliers also move forward parallel to our sustainability roadmap. This award indicates that we are on the right track regarding our supplier evaluation system. I would like to thank all our employees and the suppliers who join us on our sustainability journey."