Lamborghini seals Blancpain GT honours on Pirelli tyres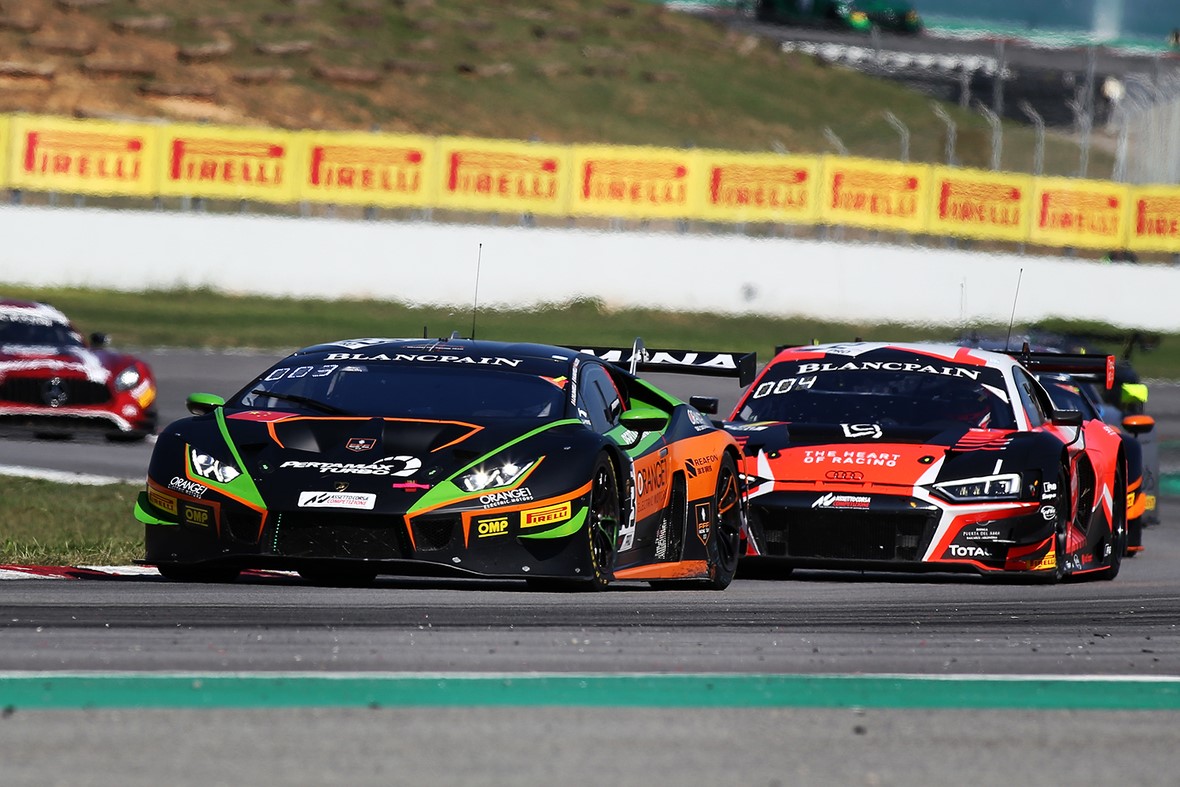 The Orange1 FFF Racing #563 Lamborghini won the final Blancpain Endurance Cup race of the season in Barcelona, helping the team to seal the overall and Endurance Cup titles with 185 points. The crew of Andrea Caldarelli, Marco Mapelli and Albert Costa, who replaced the unwell Dennis Lind, started third on the grid following qualifying, but eventually moved up to first spot to take the chequered flag.
In second place was the #76 R-Motorsport Aston Martin Vantage AMR GT3 driven by Alex Lynn, Marvin Kirchhofer and Jake Dennis, while the final podium place was taken by the #107 Bentley Team M-Sport Bentley Continental GT3 driven by Jordan Pepper, Jules Gounon and Steven Kane.
The three-hour race was run in dry conditions, which meant teams ran on the P Zero DHD2 slick tyre from start to finish.
Qualifying took place in the morning, with the #98 ROWE Racing Porsche crew of Romain Dumas, Sven Muller and Mathieu Jaminet taking pole position with their 911 GT3 R, followed by the #4 Mercedes-AMG piloted by Luca Stolz, Maro Engel and Yelmer Buurman. Although only two points separated #4 Mercedes and #563 Lamborghini for the overall title, contact for #4 almost in sight of the finish put an end to its race and hopes for a championship title.
Matteo Braga, Pirelli racing technical manager: "Massive congratulations to today's race winners, as well as all the series champions across the categories this year, it's been a great season of competitive racing. The tyres once again performed as expected, demonstrating endurance capabilities across a variety of manufacturer models. We're already very much looking forward to next year."
In the 2020 season, there will be an upgraded product to meet customer requests, the P Zero DHE. The Blancpain GT Series is provisionally scheduled to start at Monza on 17-19 April.