Continental bringing intelligent tyre, technologies to Agritechnica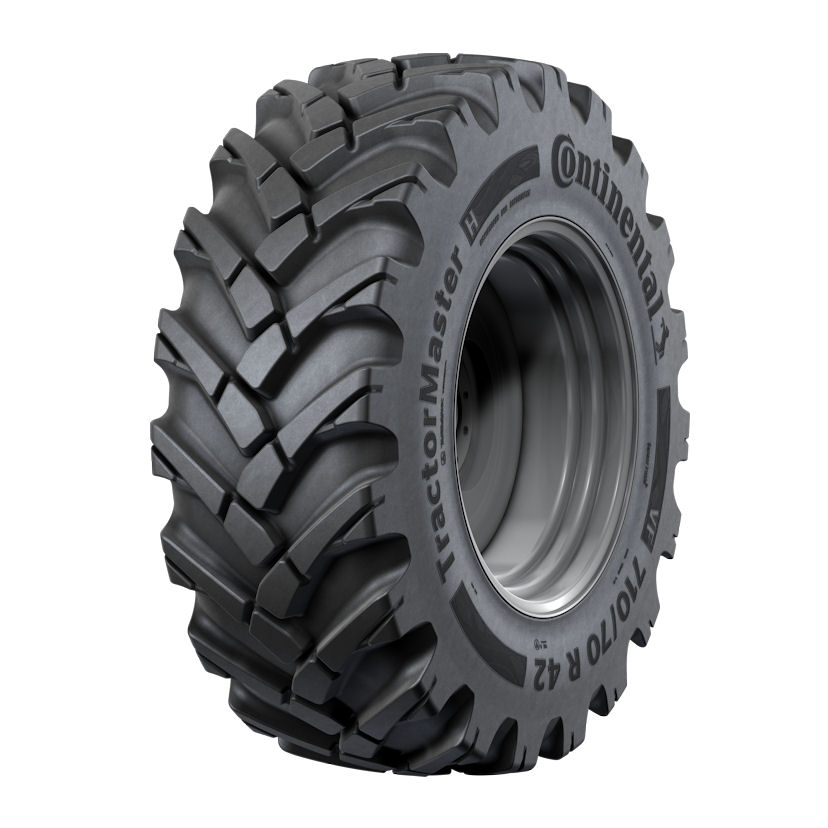 The bag of goodies Continental is bringing to Agritechnica 2019 includes a new intelligent tyre that'll be unveiled during the show. The TractorMaster H – the suffix stands for Hybrid – is equipped with VF technology and sensors that continuously measure and monitor tyre pressure and temperature. Continental is introducing the TractorMaster H in response to the trend towards fully-automated agricultural vehicles and machinery that rely upon component monitoring systems. It comments that the use of smart tyres increases productivity, yield, and operator comfort while reducing fuel consumption, tyre wear, and downtime and maintenance costs.
In addition to the TractorMaster H, Continental will display rubber tracks with integrated sensor technology at Agritechnica. Continental says that in the future, sensor technology will allow for a permanent monitoring of belts in combine harvesters. Sensors will ensure that potential malfunctions are detected before they occur, thus avoiding unplanned and costly machine downtime during the harvesting season. This technology will also enable service partners and manufacturers to significantly improve their response times, availability, and service quality. Continental is testing a digital belt concept together with agricultural machinery manufacturer Claas.
Down on the smart farm
A buzzword to keep an ear out for at Agritechnica is smart farming. Continental is presenting its take on this concept, including work on robotic equipment that can be used in the field to autonomously perform a range of tasks. The company's strengths here are in the area of cameras, radar and lidar.
The second generation of Continental's intelligent ProViu 360 surround view system will be released next year. The digital camera system provides the driver with a panoramic, HD resolution bird's eye view of the machine on a touch display. At a later stage, ProViu 360 will become intelligent, allowing additional information such as radar or tyre pressure data to be fed into the system. Markings, pictograms, and written information will be superimposed directly onto the camera image, creating an augmented reality experience on the display. For example, the system could display information about tyre pressure as well warn of obstacles on the ground.