Cooper Tire acknowledged for BoD female representation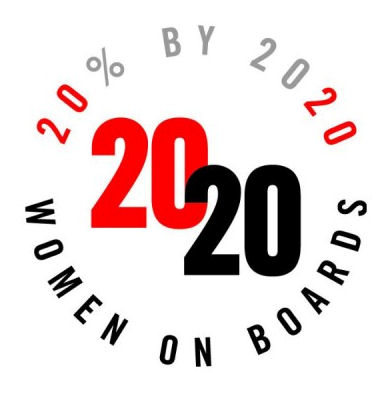 US non-profit organisation 2020 Women on Boards has goldstarred Cooper Tire & Rubber as a Winning "W" Company for the level of female representation on its Board of Directors.
The 2020 Women on Boards campaign recognises firms in which women account for at least 20 per cent of board representation prior to the year 2020. Cooper Tire currently has 30 per cent female board representation.
"We are proud to earn this recognition from 2020 Women on Boards," said Brad Hughes, Cooper Tire's president and chief executive officer. "Diversity in the boardroom is good business. Different backgrounds and perspectives bring about healthy debate on strategic opportunities and lead our company to be more reflective of our customers, consumers, employees, investors and the world at large."
Winning "W" Companies are cited in the 2020 Women on Boards (2020WOB) annual Gender Diversity Index, which tracks the number of corporate board seats held by women among the Russell 3000 Index. As of 2018, the percentage of board seats held by women rose to 17.7 per cent, up from 16.0 per cent in 2017. Still, half of the Russell 3000 companies have one or no women on their boards. Firms with no women directors receive a "Z" – for zero – ranking from 2020 Women on Boards.
"We applaud Cooper for engaging the diverse opinions and perspectives of both genders on its board," said Betsy Berkhemer-Credaire, chief executive officer of 2020 Women on Boards. "Studies have shown that the varied perspectives of women are uniquely valuable to corporations and the challenges they face today."